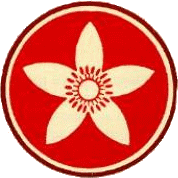 C.G. Jung Club of Orange County
The landmark publication of C.G. Jung's The Red Book in the fall of 2009 ushered in a new era of Jungian study. In his ornate calligraphy and brilliant paintings, the rich literary nucleus of Jung's later works was made available to the public for the first time. The Red Book is a complex and astounding journey with such wide-ranging influences as ancient mythologies, religious texts, Dante's Divine Comedy, Goethe's Faust and the works of Nietzsche. It is in this work that Jung first developed his principle theories of the archetypes, the collective unconscious, and the process of individuation that would transform psychotherapy from a practice concerned with the treatment of the sick into a means for the higher development of the personality.
Red Book Publications
​
The Philemon Foundation's Red Book page, describing and providing links for purchasing:
​
C. G. Jung's Red Book: Liber Novus
Edited and Introduced by Sonu Shamdasani
Translated by Mark Kyburz, John Peck and Sonu Shamdasani
The folio-size volume, a full facsimile edition, includes 205 pages of text illuminated with Jung's exquisite calligraphy and stunning artwork: 53 pages are full images, 71 pages contain both text and images, and 81 pages are pure calligraphic text.
Norton, 2009
​
The Red Book: Readers Edition - print and Kindle
A text edition, containing the complete text, introduction and scholarly apparatus. A text only edition, containing Sonu Shamdasani's insightful introductory essay, the complete text and scholarly appraturs in a conveniently smaller, beautifully produced, easy-to-read volume.
Norton, 2012
​
Other folio-sized editions in Czech, French, German, Portuguese, Romanian
​
Limited Edition Fine Arts Prints (DigitalFusion's Imago Novus)
Videos About the Red Book
​
The Red Book - page by page
​
The Making of the Red Book (W.W. Norton)
​
The Red Book Prints with Sonu Shamdasani
​
Jung & Alchemy with Sonu Shamdasani, Peter Forshaw & Hans van den Hooff
​
The Red Book Dialogues from the Hammer Museum
​
Books About the Red Book
​
Jung`s Red Book For Our Time: Searching for Soul under Postmodern Conditions, Volumes 1-4; Murray Stein and Thomas Arzt, editors (Chiron, 2018-2020)
​
Reading the Red Book: An Interpretive Guide to C. G. Jung's Liber Novus 2nd Edition, by Sanford L. Drob (Routledge, 2023)
​
The Red Book Hours: Discovering C.G. Jung's Art Mediums and Creative Process, by Jill Mellick (Scheidegger and Spiess, 2018)
​
The Red Book of C.G. Jung: A Journey into Unknown Depths, by Walter Boechat (Routledge, 2016)
​
​