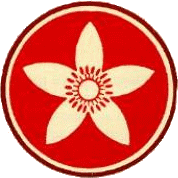 C.G. Jung Club of Orange County
Continuing Education
For LCSWs, LMFTs, LPCCs, and LEPs
The C.G. Jung Club of Orange County provides quality educational programs designed to promote the study and discussion of Jungian Psychology, also known as Analytical Psychology. The programs elaborate and amplify the ideas of C. G. Jung by exploring diverse perspectives of Jungian Psychology, as well as a wide range of subjects studied by Jung and his followers, such as mythology and comparative religion. We seek to understand the human psyche through the psychological theories and therapeutic methods pioneered by C.G. Jung and the current use of Jungian concepts by contemporary Jungian analysts.
The programs are directed toward the interests of mental health practitioners, individuals from related disciplines, and the general public. Licensed Marriage and Family Therapists, Clinical Social Workers, Professional Clinical Counselors, and Educational Psychologists can gain from our programs a deeper understanding of psychological theory and/or clinical practice from a Depth Psychology/Jungian perspective.
The C.G. Jung Club of Orange County is approved by the California Association of Marriage and Family Therapists (CAMFT) to sponsor continuing education for LCSWs, LMFTs, LPCCs, and LEPs (Provider no. 128546). The C.G. Jung Club of Orange County maintains responsibility for all programs and their content.
There is a $15 fee for 2 credit hours and a $20 fee for 3 or more credit hours. See the individual program for the number of CE credits awarded for each program; one credit hour is assigned for each hour of lecture/instruction. Only the actual number of hours spent in the educational activity may be claimed for credit.
For further information, questions, or concerns, leave a voice mail message at 714-964-5741 or email the Club at mail@junginoc.org
To receive continuing education units, participants must:
Use the CE Registration Form to register and pay online for CE credits for each program, preferably in advance of the program, but no later than the end of the day that the program is held.
​​
Register separately for the program itself, using the Zoom registration link on the program's web page.
​​
Log into the Zoom program and remain logged in for the scheduled duration of the lecture.
​​
Complete a Continuing Education Program Evaluation form which will be emailed to registrants after completion of the entire program.
Within two weeks of receipt of the CE Program Evaluation Form, a Certificate of Completion will be emailed to each attendee.
​
If you register for CE credits and then find you cannot attend the program, you must notify us by email at least 24 hours before the program begins in order to receive a refund or have the payment applied to a future program.
If you are not satisfied with a program, please email us your grievance.