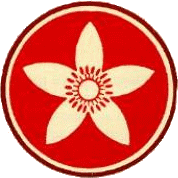 C.G. Jung Club of Orange County
Our Commitment to Privacy
C.G. Jung Club of Orange County respects the privacy of every individual who visits https://www.junginoc.org. By visiting the C.G. Jung Club of Orange County website, you agree to accept the practices described in this Privacy Notice.
We do not collect personally identifiable information from you unless you provide it to us voluntarily and knowingly. If you pay for a membership or continuing education credits, or make a donation, we may collect the following information: first and last name, street address, city, state, zip code, telephone number, and email address. We do not collect credit card information but do keep a record of your financial transaction.
We use your email address to contact you about our upcoming programs and other important Club announcements. You can opt out of any of these communications.
​
We use Mailchimp to store your first and last name and your email address.
We have security measures in place on our web site which currently include the use of encryption to protect against the loss, misuse, or unauthorized access of personal information.
We encourage you to review the privacy statements of web sites you choose to link to from the C.G. Jung Club of Orange County so that you can understand how those web sites collect, use and share your information. The C.G. Jung Club of Orange County is not responsible for the privacy statements or content on web sites outside of the C.G. Jung Club of Orange County web sites.
The C.G. Jung Club of Orange County does, very occasionally, and only after due deliberation by the Board, share its list of email addresses with like-minded groups providing information related to C.G. Jung and/or Jungian psychology, and about which we have some knowledge. We contact each email address on our list annually to give each person the opportunity to opt out of having their email addresses shared in this way, if they have not already done so.
The C.G. Jung Club of Orange County web site uses "cookies" to automatically help provide better services. A cookie is a text file that is placed on your personal computer, mobile or other device when you visit a website. Cookies are then sent back to the originating website on each subsequent visit, or to another website that recognizes that cookie. Cookies are useful because they allow a website to recognize a user's device and let us take you to the information and features that you are particularly interested in. They also let us track the usage of our web site so we know which parts of our sites are most popular. You can reject cookies or cancel them by instructing your Web browser accordingly.
We also collect Log Data that your browser sends whenever you visit our site. This data may include information such as your computer's Internet Protocol ("IP") address, browser type, browser version, the pages of our site that you visit, the time and date of your visit, the time spent on those pages and other statistics. In addition, we may use third party services such as Google Analytics that collect, monitor and analyze user experience and statistics.