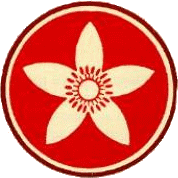 C.G. Jung Club of Orange County
Membership
We began presenting our programs online via Zoom free of charge in September 2020 in response to the COVID-19 pandemic. This has transformed us, allowing us to present speakers from all over the world and to expand our audience, and so we are continuing on this new path. Membership is not required to attend any of our Zoom programs. However, while avoiding many of the expenses required for in-person programs, we continue to incur other organizational costs. Therefore, we ask those who attend our on-line programs to please consider becoming a member so that we can continue offering our programs free of charge.
​
Membership Fee and Benefits
Individual $25/year, Couple $40/year, or Dream Circle $75/year
Library borrowing privileges

Membership in study groups on Jungian psychology organized by the Club

Invitation to our annual in-person Jung birthday party
​​
The Club is a non-profit 501(c)(3) organization. Membership fees and donations to the Club are tax deductible to the fullest extent allowable under the law.
You do not need to be a member to join our mailing list or to attend our programs.
Charge Membership Online
to PayPal or Credit Card
​
Fill out and submit the Online Membership Application. You will receive an email confirmation of your submission, as well as a welcoming email.
​
​