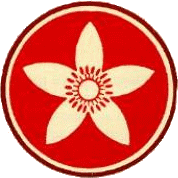 C.G. Jung Club of Orange County
Membership
Due to the COVID-19 health risk, our Fall 2020 season is being presented online, free of charge, via Zoom. Membership is not required to attend any of our Zoom programs. However, although we will be saving costs by not publishing a Fall newsletter and not paying room rentals, membership dues will help the Club cover its fixed costs (e.g. website, mailbox rental, telephone, CEU license).
​
Club Membership also confers Club Library privileges and invitations to members-only events such as the annual Jung birthday party. Most important, your membership supports programming unique to Orange County.
​
Levels of Membership
Individual $25/year or Couple $40/year
Library borrowing privileges

Discounted admission to in-person lectures and workshops by prominent Jungian analysts and scholars

Invitation to members-only events, e.g. annual Jung birthday parties

Centerpoint groups for the study of Jungian psychology

Receipt of our bi-annual mailed newsletter The Orange Circle
​
Dream Circle $75/year
Individual/couple membership benefits, plus:

Recognition in the Spring issue of The Orange Circle (unless otherwise instructed)
​
The Club is a non-profit 501(c)(3) organization. Membership fees and donations to the Club are tax deductible to the fullest extent allowable under the law.
You do not need to be a member to join our mailing list, to attend our programs or to receive our newsletter.
Charge Membership Online
to PayPal or Credit Card
​
Fill out and submit the Online Membership Application. You will receive an email confirmation of your submission, as well as a welcoming email.
​
​