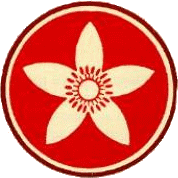 C.G. Jung Club of Orange County
Email List
​
If you are on our email list, you will receive emails approximately twice monthly, announcing the next scheduled program and including Zoom registration links.
Sharing Our Email List
Please be assured that a decision to share our e-mail list with reputable and like-minded organizations is made with due deliberation by our Board. We take your privacy very seriously. However, the question becomes how to balance this with the mission of the Jung Club, which is to promote an interest in and an understanding of the work of C.G. Jung. The kinds of groups with which we might decide to share our mailing list are those providing information related to C.G. Jung and/or Jungian Psychology, and about which we have some knowledge.
If you do not want your e-mail address to be shared with anyone, you may opt out in one of the following ways:
​​