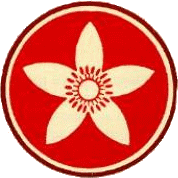 C.G. Jung Club of Orange County
PAST PROGRAMS
Click on the date to be taken to the program page.
Each Zoom lecture (since September 2020) has a link to its video recording and transcript if the speaker gave permission to be recorded. The Club Library contains audio CDs of many of our lectures through 2018 which circulate to Club members; email our Librarian, Michael Whyte, at mwhyte4@att.net to inquire about availability of specific lectures.
Sunday, January 9, 2022, 11 am - 1 pm PST (UTC -8)
Verena Huber, Jungian Analyst
Eros in the Ancient Civilization of Sumer
​
Sunday, December 12, 2021, 11 am - 1 pm PST (UTC -8)
Eva Wertenschlag-Birkhäuser, MA, Diplomate Jungian Analyst
The Insect and the Dark Sun
(this program was not recorded)
​
Sunday, November 21, 2021, 4 - 6 pm PST (UTC -8)
Kornelia Grabinska, PhD
Transformation by Death: Symbolic Aspects as Represented in Dreams, Alchemy, and Art
video available to Club members upon email request
​
Sunday, October 17, 2021, 4-6 pm PDT (UTC-7)
Michael Marsman, LCSW
Anthropos and Shadow in Addiction:
A Jungian Basis for Understanding and Treatment
link to audio file (no images were shown during this talk)
​
Sunday, September 19, 2021, 4-6 pm PDT (UTC-7)
Michael Gellert, MA, LCSW
Far From This Land:
A Memoir About Evolution, Love, and the Afterlife
​
Sunday, August 29, 2021 11 am - 1 pm PDT (UTC -7)
Hansueli F. Etter, PhD
My Soul -- Where Are You?
video available to Club members upon email request
​
Sunday, August 1, 2021 4-6 pm PDT (UTC -7)
Inácio Cunha, PhD
The Fire, The Jaguar, The Man, and The Theft
(this program was not recorded)
​
Sunday, June 20, 2021 4-6 pm PDT (UTC -7)
Robert Matthews, PhD
The Union of the Imaginary and the Real: the Ring i
(this program was not recorded)
Sunday, May 23, 2021 4-6 pm PDT (UTC -7)
Frances Wright, M. Analytical Psychology,
Diplomate Depth Psychology
The Mosquito: Complexes as They Appear in the Body
(this program was not recorded)
​
Sunday, May 2, 2021, 4-6 pm PDT
Charlene M. Henry, LCSW, Diplomate Jungian Analyst
Eros, Love and Power
(this program was not recorded)
​
Sunday, April 11, 2021, 4-6 pm PDT
Stephen Parker, PhD
A Story of Heart, Soul and Stones
video available to Club members upon email request
​
Sunday, March 14, 2021, 4-6 pm PDT
Sherri Mahdavi, PhD
Exploring our Unlived Life Through Dreamwork
(this program was not recorded)
​
Sunday, February 21, 2021 4-6 pm PT
Dennis Merritt, LCSW, PhD
The I Ching: Oracle and Book of Wisdom
link to video with Chinese subtitles
​
Sunday, January 24, 2021 4-6 pm PT
Robert Moradi, MD
Gifts and Perils of Aging:
Psychological Development During
the Later Phase of Life
​
Sunday, December 13, 2020 4-6 pm PT
Willow Young, LMFT
Eros and the Value of Relatedness:
Jung and Ochwiay Biano and the Lineage of an Enduring Friendship
​
Sunday, November 15, 2020 4-6 pm PT
Steven Galipeau, MA, MDiv
Fairy Tales and the Psyche
Sunday, October 18, 2020 4-6 pm PT
Jacqueline Thurston, MA
Pantheon of Paradoxes:
Archetypal Imagery in the Ancient Egyptian Pantheon
​
Sunday, September 20, 2020 4-6 pm PT
Thomas Elsner, JD, MA
Visionary Poetry and Jungian Psychology:
Archetypal, Sociopolitical and Personal Dimensions of Coleridge's The Rime of the Ancient Mariner
​
Michael Marsman, LCSW
Transgenderism and Transformation: a Jungian Perspective
​
Holly J. Fincher, PhD
Lest We Forget, Part II
Nazi Shadow: Individuation as Antidote for the Problem of our Times
(this program was not recorded)
​
Mala Setty, PhD
Lakshmi, the Archetype of Wealth, Well-Being and Wholeness
(this program was not recorded)
​
Magi Guindi, MFT
The Way to Oneself… Befriending the Unknown Inner Other
(this program was not recorded)
​
Becca S. Tarnas, PhD
The Synchronicity of the Two Red Books: Jung, Tolkien, and the Imaginal Realm
​
Connie Zweig, PhD
Meeting Your Shadow: The Inner Ageist
​
Marianne Tauber, LMFT
An Imaginal Journey Through Crisis
​
Marion Anderson, PhD
Creative Hands, Activating Unconscious Potential
​
David Shepard
Katie Sanford's Unique Envisioning of the Transcendent Function
​
Robert H. Hopcke, MFT
Unexpected Pieces of Our Hearts: How Synchronicity Shapes the Stories of Our Families
​
Sheila Langston, BFA
44th Annual Jungian Conference
The Heart of Matter:
The Feminine Principle, Embodiment, and Marion Woodman
​
Art Rosengarten, MA, PhD
Jung and the Tarot
​
Lori Tyler, PhD
Exploring the Crossroads Where Jungian Psychology and Shamanic Healing Meeet: An Example of the Possibilities through My Lived Experience
​
Charles Zeltzer, PhD
Brush, With Death
​
Julie Sgarzi, PhD
Stuck, Frozen, Immobilized: Finding Meaning in Psyche
​
Monika Wikman, PhD
Hunting the Green Lion: Subtle Body Heart Mysteries via Alchemy, Myth and Dream
​
Sherri Mahdavi, PhD
Mothers and Sons: Raising Relational Boys
Beth Anne Boardman, RN, MA, PhD
The Alchemy of Adolescence
​
Kurt Goerwitz, PhD
A Manual for Living with Defeat: An Introduction to The Songs of Leonard Cohen
​
Jerome Bernstein, MA, NCPsyA
43rd Annual Jungian Conference
Borderland Consciousness: Climate Change and the Western Psyche
​
Janet Blaser, MFT
The Face of an Instinct: A Dream of an Animal
​
Eve Maram, PsyD
Psychopathy Within
​
Steven Galipeau, MA, MDiv
Terrorism and the Soul
​
Stephen Kenneally, MA, MBA, MFT
Shame and Separation from the Self
​
Michael Gellert, MA, LCSW
The Divine Mind: Exploring the Psychological History of God's Inner Journey
Arlene Landau, PhD & Judith Hecker, PhD
An Afternoon at the Movies
​
Mitra Makbuleh, PhD
Job's Answer to Jung: Rumi, St. John, Kabbalah, & Jung on the Alchemy of Suffering
​
Jorge de la O, MA & Abner Flores, MA
Los Hijos de la Chingada and the Cultural Complex Facilitated
​
Bradley A. TePaske, PhD
Pacha Mama: Reflections on Eros in Nature
​
Charlene Henry, LCSW
Dreams, Creativity and the Cajun Psyche
Lionel Corbett, MD
42nd Annual Jungian Conference
Depth Psychological Approaches to Suffering
​
Carolyn H. Bray, Ph.D.
Hawaiian Goddess Myths, the Matristic Culture, and the Feminine Psyche
​
Tessamarie Capitolo, MFT, CST-T
The Dark Goddess In Our Midst
​
Sheherezad Shashaani, MA
Moon Goddess' Symbolism, Ancient and Modern
​
Patricia Amrhein, PhD, OMD & Julie Sgarzi, PhD
Out of the Shadows: The Story of Toni Wolff and Emma Jung
​
Holly J. Fincher, PhD
The Alchemy of Sheepherding
​
Gary S. Bobroff, MA
Our Archetypal Nature
​
Victoria Moreno, MA, MFT
The Taming of the Shrew: The Hostile Divide in the Feminine Soul
​
Nancy C. Romig, RN, DNSc
A Journey into Maya Mythology
​
Laurel Howe, MA
Mary Magdalene and the Renewal of the God-Image
​
Donald Kalsched, PhD
41th Annual Jungian Conference
Trauma and The Lost and Recovered Soul
​
Naomi Ruth Lowinsky, PhD
Goethe's Faust Meets Faust Woman: Our Changing Myth
​
Lionel Corbett, MD
Jung and the Art of Aging, Part Two: A Jungian Approach to Aging
​
Gilda Frantz, MA
Jung and the Art of Aging, Part One: Two Views of Aging
​
Charles Zeltzer, PhD
The Man and the Mermaid: Dissolution and Differentiation in Relation to the Anima
​
John Porterfield, MFT
The Living Psyche: A Jungian Analysis in Pictures
​
Mala Setty, MA
Shiva: Paradox and Yoga of Wholeness
​
Glenn Harcourt, PhD
Jung and Warburg: Fragmentation and Individuation in Psychology & Art History
​
Cynthia Cavalli, PhD
Synchronicity, Transformation, and the Miracle of Meaning
​
Christopher Miller, PhD
Boyhood: Richard Linklater and the Sensitive Soul
​
Dr. Stephan A. Hoeller
Mystical Religious Traditions of the Middle East: A Possible Remedy for the Current Middle East Crisis
​
Ann Walker, PhD
Dream Interpretation: Roadmap to the Individuation Path
​
Dennis Merritt, LCSW, PhD
Jung and the Environment - Part Two
A Jungian Ecopsychological Perspective: Our Relationship with Nature
Patricia Damery, MA
Jung and the Environment - Part One
The "Spiritualized Earth" and the Birth of the New Consciousness
​
Jerry M. Ruhl, PhD
40th Annual Jungian Conference
Individuation, Impermanence, and Imperfection
​
Michael Gellert, MA, LCSW
The Soul of a Man who Faced Archetypal Evil (and Lived to Tell About It)
​
Sandra Easter, PhD
The Lament of the Dead: Ancestral Legacies, Fate and Destiny
Janet Muff, MSN, RN
Alchemy as Autobiography: A Personal Relationship with the Atalanta Fugiens
​
Willow Young, M.A., M.F.T.
The Wounded Healer and the Asklepian Healing Tradition
​
Gita Dorothy Morena, Ph.D.
Traveling Through Oz, The Journey to Wholeness
​
Bill Grevatt, Ed.D.
Mystics, Warriors and The Grail: Exploring the Sacred Medieval Psyche
​
July 26, 2014
Jung's and Our Club's Birthday
Party and Synchronicity Workshop
Charles T. Zeltzer, Ph.D.
The Mystery of Mercurius
Christophe Le Mouël, Ph.D.
The Quantum and the Self
​
Robert Moradi, M.D.
Dreams, A Path to Self-Knowledge: Demonstration of the Work
​
Lynne Radomsky, Ph.D.
39th Annual Jungian Conference
Initiation and Individuation in African Healing and the Psychology of C.G. Jung
​
Steven Galipeau, M.A., M.Div.
The Wolf: An Ecological Case Study in Demonic Projection
​
Mandana Chambers, Esq.
The King and the Handmaide
​
Guilford Dudley, PhD
The Other Side of Christmas
​
Cydny Rothe, LCSW
Musings on Death
​
Nancy Herron
Parenting as a Spiritual Excersise
​
Holly J. Fincher, PhD
The Gospel of Thomas and the Psychology of C.G. Jung
​
James Hollis, PhD
38th Annual Jungian Conference
The Sailor Cannot See the North: The Psycho-spiritual Dilemma of our Time
​
Rose-Emily Rothenberg, MA, MFT
Sacred Journeys Leading to Renewal
​
Bradley A. TePaske, Ph.D.
James Hillman and Archetypal Psychology
​
Walter Odajnyk, PhD
Osiris: Patriarchy, Individuation and the Diamond Body
​
Mala Setty, MA
Behold the Lotus: Seeing into the Sacred Feminine
​
Charlene Henry, LCSW
Like Water for Chocolate: An Alchemical View
​
John Porterfield, MFT
Into The Dark Woods: Jung's Path of Individuation
​
Robin Robertson, PhD
Divination
​
Mala Setty, MA
The Self-Archetype in Hindu Tradition
​
Charles Garfield, PhD
37th Annual Jungian Conference
The Soul Aroused at the End of Life: Embracing Life's Final Mystery
​
Marion Anderson, JA
The Image: A Mirror of the Psyche
​
Barbara Blatt and Diana LaCom
Creativity and the Individual Psyche: Art and Poetry - The Vision and the Word
​
Shirley Eisman, BFA, MFA
The Artists' Style and the Handwriting of the Psyche
​
Betty Smith, MA
Hephaestus: The Shaper Suffers the Shaping
​
Holly Fincher, PhD
Lest We Forget: Toward a Psychological Understanding of World War II
Mark Troedson, PhD, MFT
Roll Away The Stone: A Presentation of American Gospel Music
​
Janet Muff, MSN, RN
Uniting the One and the Many: Quiltmaking as Alchemy and Psychological Process
​
Katharine Bainbridge, MA
The Mother Archetype: The Deep Matrix of Personal Transformation
​
Dr. Stephen A. Hoeller
C.G. Jung's Red Book Revisited: Its Content, Message and Psycho-Spiritual Implications
​
John Ryan Haule, PhD
Jung's Post-Christian Spirituality: When Religion Fails, a New God Arises
April 17, 2011
Thom F. Cavalli, PhD
The Alchemical Osiris: a Myth for our Time
William Grevatt, Stephen Kenneally, John Porterfield
Basic Jung: Three Essentials

February 27, 2011
Marvin Meyer, PhD
Carl Jung, Gnosis and the Secret Book of John
January 23, 2011
Bradley A. TePaske, PhD
From Wheelchair to Chariot: A Visionary Unsuspecting
January 22, 2011
Arlene TePaske Landau, PhD
The Hurt Locker: The Hero's Wounds
December 5, 2010
Tina Datsko de Sánchez, Stan DeWitt, José Sánchez-H
The Delirium of Simon Bolivar
November 14, 2010
Sheila Dickman Zarrow, PhD
Friendship and Healing: The Dreams of John Adams and Benjamin Rush
October 24, 2010
Patrick Quinn, PhD
The Femme Fatale in Literature
May 23, 2010
Mandana Chambers, JD
Glimpsing Beyond the Veil: A Symbolic Review of Veiling and the Natural Instinct Behind It
April 23, 2010
Sonu Shamdasani
Bus trip to UCLA's Schoenberg Hall to attend a lecture by the editor of the Red Book

Red Book Exhibit
Bus trip to the Hammer Museum in Los Angeles
​
April 10, 2010
John Beebe, MD
35th Annual Jungian Conference
The Red Book as a Work of Conscience
March 14, 2010
Janis Jennings, Ph.D.
The Centering Power of Hestia's Hearth
February 21, 2010
Katherine Sanford, MA, MFT
The Shadow: Our Phantom Companion
January 24, 2010
Daniel Anderson, JD
Dionysos: Past and Present
December 6, 2009
Holiday Celebration
A Night of Caroling and Considering

Sheherezad Shashaani, MA
World of Inner Images and the Individuation Process

Nan Aguirre, PhD
The Feminine Archetype Illuminated: An Examination of Women's Art and Writing
September 27, 2009
Bernard Michals, LCSW
Follow the Bouncing Ball: Sports and The Psyche
June 6, 2009
Dr. Stephan Hoeller
C.G. Jung's Red Book & its Gnostic Sources

April 19, April 26, May 3, 2009
Barney Prentice, Paul Gabrinetti, Michael Gellert
Basic Jung: Three Essentials:
The Religious Function, Alchemy & Synchronicity
March 14, 2009
Jerry M. Ruhl, PhD
Living the Unlived Life
February 20-21, 2009
Patricia Damery, MA
The Secret of the Golden Flower & the Mandala:
Jung's Entry into Alchemy and the Formation of the Subtle Body
December 7, 2008
Thea Robertshaw and Onno Callahan
Winter Solstice Ritual Celebration
November 9, 2008
Robert Moradi, MD
Active Imagination in Rumi's Poetry
October 19, 2008
Barry Miller, PhD
Some Homosexualities and the Challenge of Analytical Psychology

May 4, May 18, May 25, and June 1, 2008
Thomas Elsner, Mandana Shashani Chambers, William Grevatt and Holly Fincher
Basic Jung: The Interpretation of Fairy Tales
April 19-20, 2008
Lionel Corbett, MD
Suffering and the Problem of Evil: A weekend workshop intensive
March 30, 2008
William Grevatt, MEd, EdD
The Anatomy of a Mid-Life Crisis: Mapping the Inner Journey An Experiential Workshop
March 2, 2008
Arlene TePaske Landau, PhD
J. M. Coetzee: Heartbreaking Narrative and Subtle Redemption in Oppressed Dusklands
January 26, 2008
John Beebe, MD
Trauma and Psychological Creativity
December 9, 2007
Harita Meenee
The Ancient Roots of Christmas
November 11, 2007
Michael Gellert, MA, LCSW
The Way of the Small: Why Less Is Truly More
October 14, 2007
Brad TePaske, PhD
The Eye of Imagination
May 18, 2007
Thomas Elsner, J.D. M.A.
The Night-Sea Voyage of Coleridge's Ancient Mariner: The Circuitous Journey of Individuation
April 14-15, 2007
Psyche and the Sacred:
Psychotherapy as a Spiritual Practice
Lionel Corbett, M.D.
February 11, 25, and March 11, 2007
Basic Jung Series
with Gilda Frantz, Katherine Sanford and Harriet Friedman
​
David Kydd, PhD
The Evolution of Religion & Creativity
​
Holiday Celebration
A festive evening of entertainment featuring a dramatic reading

Cydny Urbina Rothe, LCSW
Exploring the Film: Y Tu Mamá También Coming of Age Through the Feminine

Gilda Frantz
Being Ageless: The Very Soul of Beauty

Thom F. Cavalli, Ph.D.
The Dark Things That Make Us Real: Word, Image and Experience in Egyptian Alchemy

Paula Smith-Marder
Ego and Self
​
Cydny Rothe, LCSW
Anima and Animus
​
Paul Gabrinetti, PhD
The Shadow

Connie Zweig, PhD
The Moth to the Flame: The Life Story of Sufi Poet Jelaluddin Rumi

Bryan Wittine, PhD
Approach to the Numinous: The Spiritual Dimension of Inner Work
December 2, 2005
Harpist Carol Tatum
Holiday Celebration
December 2, 2005
Mario De Ferrari
Jesus and the Shadow
November 4, 2005
Julie Sgarzi, PhD
Eros At Your Table
October 9, 2005
Sonu Shamdasani
The History of Jung's Practice
May 20, 2005
Arlene Landau, Ph.D.
Aphrodite's Shadow in Beverly Hills and Hollywood
​
The Transcendent Function
Barbara Horton
​
Complexes
Laura Grau
​
March 18, 2005
Elizabeth Strahan
The Structure and Dynamics of the Psyche
​
March 4-5, 2005
Lionel Corbett, PhD; Robert Moradi, M.D.; Holly Fincher, PhD; Bradley A. TePaske PhD and Mary Watkins, PhD
Psyche and World: Depth Psychology and Contemporary Events

Seth Osburn
SEVEN: A Musical Meditation on Spiritual Evolution and Transcendence
David Bona, PhD
Francis of Assisi: A Psycho-Spiritual Biography
​
January 28, 2005
David Bona, Ph.D.
Francis of Assisi: A Wise Man Who Is Mad? or a Madman Who Is Wise?

December 3, 2004
Holiday Celebration
A Multi-Media Presentation
November 5, 2004
Paula Smith-Marder, Ph.D.
Animal Dreams: Gifts of Body and Soul
October 10, 17, 24
Lynne Okon Scholnick, LCSW
Let's Do Poetry Again - Workshop Series
Bud Harris, PhD
Transforming the Green Lion into the Red Dragon:
Individuation and Mysticism
​
October 1, 2004
Bud Harris, Ph.D.
Sacred Selfishness: The Path of Love and Authenticit
September 16, 2004
Gerald McDermott
Tales from a Visionary Life
May 21, 2004
Judith Richardson, MA
Jung in the 21st Century: The Importance of Jung's Psychology Today

Tia Galipeau, MA
The Giant Sequoia: My Psyche's Taproot and Protection Against Archetypal Terror
April 1, 8, 15, 2004
Holly Fincher, Ph.D.
Basic Jung: Courses for Clinicians & Others
March 13, 2004
Dennis Patrick Slattery, Ph.D.
31st Annual Jungian Conference
Joseph Campbell: A Centennial Celebration of
the Man, the Power of Myth and the Making of Metaphor
February 6, 2004
J. Marvin Spiegelman, Ph.D.
The Divine WABA: A Jungian Exploration of Spiritual Paths
January 25, February 1, February 8, 2004
Lynne Okon Scholnick, LCSW
Poetry Workshop Series
Robert D. Romanyshyn, PhD
The Healing Power of Poetry
​
January 16, 2004
Robert D. Romanyshyn, Ph.D.
Why did it have to be the death of the poet? & The Healing Power of Poetry
November 14, 2003
J. Gordon Nelson, Ph.D.
Gifts My Father Never Gave Me: Anxiety, Stress, and Dream Interpretation as Path to Inner Consciousness
October 17, 2003
Connie Zweig, Ph.D.
The Holy Longing: The Hidden Power of Spiritual Yearning
May 9, 2003
LaRaine Kurisko, Ph.D.
The Phantom in the Mirror: The Animus in the Feminine Psyche as Portrayed in . Phantom of the Opera By Andrew Lloyd Webber
Informal Discussion on the series theme of Film
​
April 18, 2003
Chie Lee, M.A.
Crouching Tiger, Hidden Dragon: Eros and Power
April 11, 2003
Steven Galipeau, M.A., M.Div.
Fairytale and Myth in Film
April 4, 2003
Jerome F. Shapiro, Ph.D.
From Stained Glass to Celluloid: The Image of the Child in "Atomic Bomb Cinema"

March 29, 2003
THE MOVING IMAGE:
A JUNGIAN PERSPECTIVE ON FILM
30th Annual Jungian Conference and Annual Series - 2003
John Beebe, MD
Missed Integrity:
A View of the American Psyche from Film
​
Myth, Ritual and Initiation in the Eleusinian Mysteries
Bradley A. TePaske, PhD
​
Bradley A. TePaske, PhD
Initiation: Archetypal Paterns in Ancient Greek Religion and Myth, Ritual, and Initiation in the Eleusinian Mysteries

Bowers Museum Tour: Pre-Columbian Collection
Armand J. Labbé
​
Armand Labbé
Shamanism and Shamanic Iconography in Pre-Columbian Art

June Fox
Introduction to the Centerpoint Study Program

Valerie McIlroy
On the Strauss opera Woman Without a Shadow

Victor Mansfield, PhD
Synchronicity and Soul-Making: Discovering the Soul's Intent
​
Victor Mansfield, Ph.D.
Crossing to Safety: Science and the Sacred

Alchemical Workshop: Summer workshop for Jung Club members and their guests
May 31, 2002
Thom F. Cavalli, Ph.D.
Alchemical Psychology: Transforming the Lead of the Unconscious into the Gold of an "Illumined Soul"

Michele O'Brien, Ph.D.Insight Meditation: Jung's Psychology, Complexes and the Anapanasati Sutra

Rose-Emily Rothenberg, M.A.
The Jewel in the Wound

Karlyn Ward, Ph.D.
Listening: Psyche & Music

Joan Chodorow, Ph.D.
Affects and the Archetypal Imagination
​
Veronica Goodchild, Ph.D.
The Mysteries and Shadows of Love: Relationship as a Portal to the Sacred
February 15, 2002
Michael Gellert, M.A., L.C.S.W.
The Fate of America
December 7, 2001
Stephen Diggs, Ph.D.
Alchemy of the Blues: Lecture & Musical Performance
November 2, 2001
Jonathan Young, Ph.D.
The Mysteries of Mythic Stories
May 11, 2001
Lawrence E. Hedges, Ph.D., ABPP
Christiana's Visions
April 7, 2001
Jean Shinoda Bolen, M.D.
28th Annual Jungian Conference: Goddesses in Older Women
March 23, 2001
Thomas Singer, M.D.
The Vision Thing: Myth, Politics and Psyche in the World
February 23, 2001
Barry Miller, Ph.D.
Deviance, Diversity and the Anima
February 16, 2001
Steven Galipeau, M.A., M.Div.
The Anima in Modern Culture and the Development of the Personality

Claire Douglas, Ph.D.
The Animus in Jung's Time and Today
January 23, 2001
Elizabeth Strahan, M.A.
The Inner Other: Friend or Foe?
December 15, 2000
Robert Romanyshyn, Ph.D.
The Tears Of God: Grief As An Opening To The Divine
November, 10, 2000
Christan D. Amundsen, M.Th., M.A.
The "Book of Job," Jung's Response To It, And The Implications For Us Today
October 6, 2000
Thomas B. Kirsch, M.D.
The Jungians: Past, Present and Future
May 19, 2000
Steven J. Frank, Ph.D.
Annual Meeting & Lecture: Attacks on Jung: A Psychological Perspective
April 29, 2000
Linda Schierse Leonard, Ph.D.
27th Annual Jungian Conference: The Call To Create

Tia Galipeau, M.A.
The Labyrinth: A Spiral Path of Spiritual Experience
December 10, 1999
Ron Malashock, Ph.D.
Soul on the Net: Psyche and Technology at the Turn of the Millennium
November 19, 1999
Holly Fincher, Ph.D.
Individuation & Androgyny: Virginia Woolf's Orlando from a Jungian View

A Portrait of Helen M. Luke
A Sense of the Sacred

Dr. Peter Coukoulis
Annual Meeting & Lecture: Self, Selfishness and the Trickster

Elizabeth Strahan
Jane Smith Memorial Lecture: On Facing Reality
March 27, 1999
John Ryan Haule, Ph.D.
26th Annual Jungian Conference: The Divine Madness of Romantic Love
March 12, 1999
Barry Williams
The Archetype of Pilgrimage: The Reality of the Psyche in the World

Barbara D. Stephens, Ph.D.
C.G. Jung, the Jews and the Lingering Shadow of Anti-Semitism

John Beebe, M.D.
Shadow and Spirit in the American Psyche: Lessons of Pulp Fiction

Connie Crosby, L.C.S.W.
Shame as Shadow's Tenacious Gatekeeper

Valerie McIlroy, L.C.S.W.
Shadow and Fairy Tale

Dianne Skafte, Ph.D.
Oracular Consciousness in Ancient and Modern Life

Christan D. Amundsen, M.Th., M.A.
The Genesis and Nature of Evil

The Parting of the Ways - The Final Break Between Freud and Jung
Portrayed by: Marvin Spiegelman, Ph.D., Lionell Corbett, Ph.D., and Valerie McIlroy, LCSW

Jean Shinoda Bolen, M.D. and Nancy Fierro, Ph.D.
25th Annual Jungian Conference: The Wisewoman Archetype
and The Remarkable Hildegard of Bingen

Robert H. Hopcke
There Are No Accidents: Synchronicity and the Stories of Our Lives
​
​