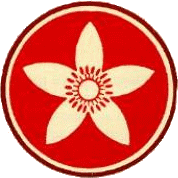 C.G. Jung Club of Orange County
Library of the C.G. Jung Club of Orange County
Books
​
The Club has a library of books about or related to Jungian psychology which are available for lending to Club members only. (See Membership for information on becoming a member.)
Contact Michael Whyte, the Club Librarian, at mwhyte4@att.net to make arrangements for borrowing books.
​
Borrowed items are due back within three months of check out, or contact the Librarian to renew.
​
Lecture recordings
​
Audio or video recordings of many of the past lectures presented by the Club are linked from each lecture's listing on our Past Programs page.
​
​
To view a list of our library books, click one of the following links:
​
("new" indicates new books in our Library as of last revision)
​
-------------------------------------
​
To view a list of our video recordings, visit the Club's YouTube Channel
​
To view a list of our audio recordings, visit the Club's Soundcloud page
​
​