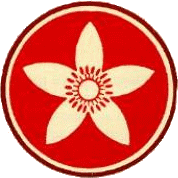 C.G. Jung Club of Orange County
IN MEMORIAM:
Lehnert Norman Riegel
1938 ~ 2006
​
Lehnert Riegel passed away on May 20, 2006 in Laguna Beach, where he lived with his beloved wife Jackie and his precious dog, Andie. He and his late wife, Nancy were members of the C.G. Jung Club of Orange County for nearly 30 years. Both were active in our organization until their deaths, generously contributing their time, knowledge and encouragement to board members, past and present. Nothing was too difficult. Nothing was too much trouble.
Lehnert carried our history as an organization, something we have come to appreciate in his absence. He had many friends in the Jungian community.
​
Remembrances of Lehnert
Jackie Shay Riegel (and Andie)
Lehnert was my guru but preferred to be called my computer coach. He enriched my life in countless ways with his gentle presence and steadfast love of all things beautiful and good. Many thanks to all who are involved in this lovely tribute to a very remarkable man - my delightful husband.
Jerry Malugeon, former Club President
Lehnert and I met in the mid-90s when I began attending the Jung Club meetings. Lehnert had been a part of the club for over two decades and for me was a historical find whose knowledge of Jung and the Jung Club of OC welcomed and supported me over a period of several years. I got to know this wise and kind man over many cups of coffee which we had on most Friday mornings at our coffee house of choice in Fountain Valley. It was rare when we failed to meet.

We discussed whatever was topical at the time, usually with a Jungian interpretation thrown in or a verbal stroll through the dark side of whatever we might be discussing. We usually let our ideas flow freely, almost to a kind of stream of consciousness, having fun and seldom taking ourselves too seriously.

About mid-way through my association with Lehnert I went through a personal crisis which derailed me and often had my psyche dragging in the dust. During those times when I would share my current challenge with Lehnert, usually something my analyst got me to look at or some aspect of my fragile ego that I could no longer hide in my shadow, Lehnert would say: "Jerry, I noticed that…" And what followed would be so on-target and helpful that I would gain a clarity and summon the strength to find the footholds out of the deep hole I was then in to meet the day with greater confidence and stronger resolve. This happened so often on those wonderful Friday mornings, and I shall never forget Lehnert for his loving noticing and the truly special man he was.

He always noticed. What a blessing it was to know him.

Steven M. Spiegel
It's hard to be a member of the Orange Apple Computer Club and not know Lehnert Riegel. Lehnert was born in Peotone, Illinois on May 26, 1938. He married his first wife, Nancy, in 1958 and they moved to California in 1969. Sailing and the ocean were his greatest loves and he even owned a marine rigging company for a while. He and Nancy joined OACC in July of 1988. While a member of OACC, he became what we refer to as a REAL "Mac Addict". After being a member for a short while, Lehnert felt that sitting on the sidelines was not for him! Lehnert helped the Club in so many ways. As Secretary he kept the minutes of all Board meetings, maintenance of the membership list was also his as was the earlier DOM handouts. He assisted the Macintosh learning groups and question and answer sessions. He was truly an asset to the Club!

Lehnert lost his wife, Nancy in 1998 to cancer, but he kept up his activities at the club and his love for the Mac. I remember when we would go into stores like Fry's and he would latch on to a customer who happened to be in the Mac area and try to "convert" them to the Mac! Who knew that OACC would lead Lehnert to the altar a second time, as he met and married Jackie Shay, who was also a member of OACC, in March of 2003. Lehnert & Jackie attended as many meetings as possible; not only of OACC but of the Leisure World Macintosh Users Group, where he volunteered with me, running a "Question and Answer" session each month, for the Mac members there, before each monthly meeting. Sadly in June of 2005, Lehnert was diagnosed with cancer. He made the decision to try chemotherapy and radiation, and for a while earlier this year, he had the cancer in remission. His hair grew back and he was looking better. Unfortunatly, about a month ago, the cancer had come back and spread. He called me over and told me of his decision to enter hospice care at home a couple of weeks ago, for the duration of his life. During visits to his bedside this past week, he wanted me to be sure to tell everyone that he enjoyed passing on his computer/Macintosh knowledge to the Members of OACC. On one of the visits he told me that he had enjoyed his life and did not want to be greedy about it. Lehnert was always upbeat, showing great gratitude for the life he shared so freely with others. For the week Lehnert was in hospice care he brought much joy to his family and friends as they exchanged their love for one another. Lehnert took time and loving interest in each of his many visitors and was always upbeat showing great gratitude for the life he shared so freely with others.

Lehnert passed away peacefully, Saturday May 20th 2006. He is survived by his sons Darryl of Tennessee and Nelson of Camarillo, CA, and his wife Jackie Shay Riegel and his beloved dog Andie.

A brilliant star has departed earth and taken his place to shine eternally in the hearts of all who know and love him.

Robert W. Kley, Phoenix, Arizona. longtime Club member
Lehnert and Nancy and their two sons and I met in the spring of 1969, shortly after they had moved to Huntington Beach. Lehnert and Nancy became like a brother and sister to me. We tried new footsteps for that day and time, celebrating important church calendar events in the desert and in our homes. When I became Vicar of St Edward's Episcopal Church, Westminster in 1973, Lehnert and Nancy were enthusiastic participants in the programs which were offered there, including "Third Sunday," at which several noted Jungian analysts and spokespersons presented their knowledge. It was here that Lehnert met Robert Johnson and began a long and deeply beloved friendship. As the Orange County Jung Club took form, Lehnert and Nancy participated in the many events offered and became supporters of the Club in different ways. It was during this time that I acquired a sailboat. Most people learn to sail first and then buy a boat. I bought a boat and Lehnert and I learned through trial and error how to sail. This was the beginning of Lehnert's love affair with sailing, which would take him into a career path and many joyful personal moments. A favorite saying of mine is "Oh Lord, the sea is so great and my boat is so small." Lehnert recognized the truth of this saying, and sought through Jungian principles answers to his journey and his quest for inner peace. Lehnert's seeking an inner resolution to the sea of life is externalized by his love of the ocean, and his desire for his ashes to rest within its depths.

His final days were spent within the circle of love which he had found both in his personal inner journey and in the friends and family who surrounded him constantly. As he spoke with me on Friday, May 19, he expressed his love, "Thank you for the life we shared together," "I love you," "I could not ask for greater, more loving care than I am receiving," and finally, "I am at peace."

In our grief, the emptiness may have a deep and abiding wound. It is my faith that this wound will heal, that the space will remain a treasure with the memory of the one who now occupies it, but in another Place, a place of God's inclusive space. The invitation set before us is to keep alive this hope, and this space filled with God's eternal love, and with gratitude, for a life deeply lived, deeply ventured, deeply gained.

Charell W. Charlie, Club Board Member
I met Lehnert when I first began attending events at the C.G. Jung Club of Orange County many years ago. I have met few people who have embodied as much kindness, grace and understanding as Lehnert. To me, he is the epitome of a life well lived.

I believe it was Lehnert who first suggested that I be the one to take over the maintenance of the C.G. Jung Club's website. Because of him, I began to learn web programming and discovered a new creative outlet, which has been very rewarding for me. Thank you Lehnert. You are missed.