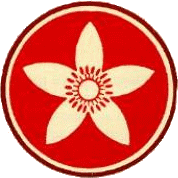 C.G. Jung Club of Orange County
Club members are invited to attend:
​
A Jung Club Birthday Party
and Sharing Workshop
Saturday, July 29, 2023, 3:00 - 6:00 pm PDT (UTC - 7)
​
A free in-person event for current Jung Club Members
at the Garden Grove home of Michael Whyte and Ignez Marques
(address to be sent to registrants)
​
After a three year pause the C.G Jung Club of Orange County will hold its annual birthday celebration in honor of our mentor Carl Jung as a "thank you" to members who help support our monthly guest speakers. Refreshments will include a birthday cake and champagne toast. Coffee, tea, bubbly and other treats will be provided. There will be time to socialize in person and catch up on news after a long absence. Psychology books for sale will be on display in the garden. This is our opportunity to renew the fellowship that we enjoyed at the church in Huntington Beach. Our group must be limited to the first 25 who respond.

Sharing Workshop

Our sharing workshop will be held in Michael's large living room in air-conditioned comfort instead of outside on the hot patio. We will share our experiences and survival strategies for living through the Covid period of social separation and incubation. What have we learned from the experience of surviving a pandemic? What were the challenges? What were the successes? The modern sage Michael Meade says that the experience of fear and deprivation are often interpreted by the psyche as a kind of initiation.

If you wish to participate, please prepare to share experiences, dreams, discoveries and reflections. ... OR you may participate as a keenly interested witness for others. Art works, poetry and active imaginations are also welcome. Time limit: 5-10 minutes each.

Michael will make his big screen TV available to anyone who wants to illustrate his/her comments with photos, artwork or videos. He has an HDMI cable to connect your laptop to his TV. If you plan to show photos or videos from your mobile phone, please bring your laptop and your UBC cellphone charging cord to connect it to your laptop. If you don't have a laptop, you can try connecting your cell phone cord to his, which is a PC laptop. Technical questions? e-mail Michael at mwhyte4@att.net.
Happy Birthday,
Carl Jung