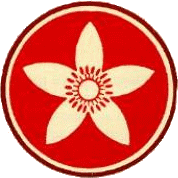 C.G. Jung Club of Orange County
The Abduction of Kore:
Transformation and Birth of a Queen
Presented by
Sheila Langston, BFA, Diplomate Jungian Analyst
Sunday, October 8, 2023, 11 am - 1 pm PDT(UTC - 7)
​
This program will not be recorded
The ancient myth of Demeter and Persephone is an enduring tale of loss and return within the realm of the feminine. The motif of the abduction of Kore by Hades, and the devastation resulting from Demeter's rage and grief at the loss of her daughter, is a potent and timely story which speaks to our world, as well as to the world within. In this presentation, we will focus on the experience of Kore, imagine into the transformation which occurs in the Underworld, and celebrate her return. We will reflect on the deep meaning found in the figures and events of the tale in an attempt to understand our individual abductions, as well as the widespread loss of the feminine in our world.
Sheila Langston, BFA, Diplomate Jungian Analyst, is a practicing Jungian analyst in Vancouver, British Columbia. Trained in Zurich, with a background in theatre and dance, Sheila offers a unique blend of body, voice and psyche in all her work. She works with individual clients in person and via Zoom, and has lectured and taught internationally for many years. As well, she leads study groups, locally and online. Myth and dreams, creativity and the expressions of the soul are the cornerstones of her work and of her life.
​
Learning objectives:
Apply the psychological meaning found in the myth of Demeter and Persephone to our world today.

Explain the metaphorical concept of individual abductions.

Explain the impact of the widespread loss of the feminine on our world.
Photo: "Pluto and Persephone" by Tennessee Dixon
REGISTRATION (FREE)
​
Pre-registration is free but REQUIRED. You will not be admitted to the Zoom session unless you have pre-registered. Use this link to pre-register for this program. After registering, you will receive a confirmation email containing information about joining the meeting.
​
Continuing Education (CE)
​
This course meets the qualifications for 2 CE hours for LMFTs, LCSWs, LPCCs, and/or LEPs.
​
Attend the entire program (Zoom records the attendance times of attendees).
​
​
A Certificate of Completion will then be emailed within ten days.
​
For more information about the awarding of continuing education units, visit our CE web page.
​
​
If you are not satisfied with a program, please email us your grievance.
​
​