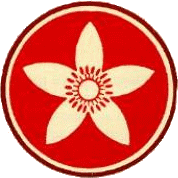 C.G. Jung Club of Orange County
On the Threshold of Transformation:
Liminality and Symbolic Death
Presented by
Thomas Elsner, JD, MA
Sunday, September 10, 2023, 4:00 - 6:00 pm PDT (UTC - 7)
​
This program will be recorded and made available publicly on our YouTube channel.
​
​
The death of one thing is the birth of another. Liminal states of symbolic death and rebirth are central to the transformation of consciousness. We will explore liminality as it appears in ancient and medieval alchemy, Romantic poetry, Jungian psychology, within our dreams, and our personal experience of life.
In the late 1950's, at the height of the Cold War, Jung wrote that "we are threatened with universal genocide if we cannot work out the way of salvation by a symbolic death." What can individuals hope to contribute to the problem of war, the possible elimination of the human in the face of cyber-physical systems, the disintegration of religious meaning, political chaos, and other crises that confront all of us in the contemporary world? Liminal imagery of symbolic death applies to contemporary collective issues, particularly the creative evolution of Western solar/patriarchal consciousness (the religions of the Book, the European Enlightenment) via a return of the repressed lunar/matriarchal consciousness of the past. Applications will be offered for discussion.
​
Thomas Elsner, JD, MA, is a certified Jungian analyst practicing in Santa Barbara, California, and a graduate of the Jung–Von Franz Center for Depth Psychology in Zurich. A core faculty member and highly respected lecturer at Pacifica Graduate Institute for many years where he taught courses on depth psychology and alchemy, He has lectured and led workshops nationally and internationally. A recipient of the distinguished annual Fay Lecture series in analytical psychology, his book on Samuel Taylor Coleridge's epic poem, The Rime of the Ancient Mariner should be published by the end of 2023.
​
Learning objectives:
​
Define and explain the concept of liminality.

Define and explain the concept of symbolic death and rebirth.

Apply the concept of liminal imagery of symbolic death to contemporary collective issues.
REGISTRATION (FREE)
​
Pre-registration is free but REQUIRED. You will not be admitted to the Zoom session unless you have pre-registered. Use this link to pre-register for this program. After registering, you will receive a confirmation email containing information about joining the meeting.
​
Continuing Education (CE)
​
This course meets the qualifications for 2 CE hours for LMFTs, LCSWs, LPCCs, and/or LEPs.
​
Attend the entire program (Zoom records the attendance times of attendees).
​
​
A Certificate of Completion will then be emailed within ten days.
​
For more information about the awarding of continuing education units, visit our CE web page.
​
​
If you are not satisfied with a program, please email us your grievance.
​
​