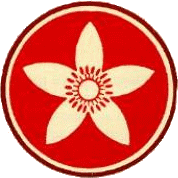 C.G. Jung Club of Orange County
Eros in the Ancient Civilization of Sumer
Presented by Verena Huber, Jungian Analyst
​
​
Sunday, January 9, 2022, 11 am - 1 pm PST (UTC - 8)
​
NOTE EARLIER START TIME THAN USUAL: 11 AM PST
"Eros is a kosmogonos, a creator and father-mother of all higher consciousness….. [and] might well be the first condition of all cognition
and the quintessence of divinity itself."
C.G. Jung, Memories, Dreams and Reflections, p. 353
This presentation will take us to the high culture of Sumer, often called the cradle of our civilization. Referring to various myths, Verena Huber will shed light on the cultural and religious life of the Sumerians of the third millennium BCE with a particular reference to Jung's concept of eros and the principle of relatedness. She will also examine the complementary coexistence of feminine and masculine principles in the archaic world of the Sumerian people.

Learning objectives:
​
Explain how knowledge of archaic Sumerian mythology can help us to integrate the feminine spirit into the life of a modern human being.

Identify ways that the Sumerian language expresses an understanding of the interaction of body, mind and soul.

Explain the awakening of consciousness as a religious experience, in which masculine and feminine principles are involved
​
​Verena Huber is a Jungian analyst, trained in Switzerland at the Research and Training Centre for Depth Psychology According to C. G. Jung and Marie-Louise von Franz. She also has training in energetic body therapy and breathing techniques, to support the analytical work of her clients. Verena Huber works in her own private practice near Zürich.
REGISTRATION
​
Pre-registration is REQUIRED. You will not be admitted to the Zoom session unless you have pre-registered. Use this link to pre-register for this program. After registering, you will receive a confirmation email containing information about joining the meeting.
​
Continuing Education (CE)
​
This course meets the qualifications for 2 CE hours for LMFTs, LCSWs, LPCCs, and/or LEPs.
​
Attend the entire program (Zoom records the attendance times of attendees).
​
​
A Certificate of Completion will then be emailed within ten days.
​
For more information about the awarding of continuing education units, visit our CE web page.
​
​
If you are not satisfied with a program, please email us your grievance.
​
​
Cylinder seal. Mesopotamia. Akkad period, c.2330-2150,
London British Museum, BM 892360