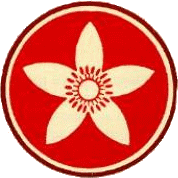 C.G. Jung Club of Orange County
Out of the Shadows:
The Story of Toni Wolff and Emma Jung

presented by
Patricia Amrhein, PhD, OMD and Julie Sgarzi, PhD

Sunday, January 8th, 2017 3:00 pm ~ 6:00 pm
​
(this program was not recorded)
​
This short play written by author and psychotherapist Elizabeth Clark-Stern portrays the complex relationship between Emma Jung and Toni Wolff through a series of imagined conversations spanning 40 years. The afternoon will include introductory remarks exploring the life and work of both Emma Jung and Toni Wolff, followed by a dramatic reading of the play and a facilitated conversation focusing on the portrayal of both women, their relationship and their important roles in Jung's life and Jungian psychology.
​
Course objectives:
Understand and appreciate the unique contribution of both Emma Jung and Toni Wolff to the field of depth psychology and Jung's work.

Explore the the complexity of relationship between these two independent women.

Consider the way a creative work like Clark-Stern's play can shape, distort, or contribute to understanding.
​
Patricia Amrhein, PhD, OMD, is a Jungian analyst trained in Zurich, Switzerland. Her Jungian practice integrates traditional Chinese medicine and both Eastern and Western spirituality.
Julie Sgarzi, PhD, holds a doctorate in depth psychology and lectures and writes on contemporary issues from a Jungian and depth-psychological perspective. She is a past board member of the Philemon Foundation and Opus Archives.
​
Copies of Out of the Shadows will be available for purchase at the lecture for $15.
The book is also available for purchase from the publisher's online bookstore but save shipping costs by purchasing the book at the lecture.