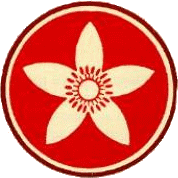 C.G. Jung Club of Orange County
The Delirium of Simón Bolívar
Poetry performance by Tina Datsko de Sánchez, MFA, MPW
Music by Stan DeWitt
Films by José Sánchez-H
link to audio file

Sunday, 4 PM - 6 PM, December 5th, 2010

To honor the 200th anniversary of the Spanish colonies' wars of independence, Floricanto Press has published The Delirium of Simón Bolívar, a bi-lingual poetry collection by Tina Datsko de Sánchez. In his foreword to the book, Edward James Olmos writes:
​
"Melding metaphor, philosophy and the music of language, the book weaves together highlights of Bolívar's life story and gives readers a unique way to imagine and experience history."
While living in Venezuela as a teenager, Tina visited Bolívar's birthplace and was appalled by the omission of this visionary leader from history as taught in U.S. schools. She went on to research Bolívar in South America and to write this collection of poems, which won the Phi Kappa Phi Award. This presentation of poetry will also explore the author's creative process and Bolívar's story as an archetypal journey.
Tina Datsko de Sánchez, MFA, MPW, studied creative writing and psychology of art at the University of Michigan and screenwriting at USC. Believing that poetry can speak to all people, she has brought the spoken word to a broader audience by making films of the poems in partnership with Bolivian filmmaker José Sánchez-H.