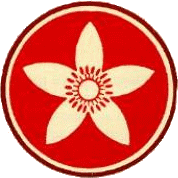 C.G. Jung Club of Orange County
WINTER SOLSTICE RITUAL CELEBRATION
with
Thea Robertshaw and Onno Callahan

Sunday, 4 PM - 6 PM, December 7th, 2008
(this program was not recorded)

Many cultures honor the powers of the four directions to create sacred time and space. Through cross-cultural ritual, we will welcome the return of the sun on the shortest day and longest night of the year. Thea Robertshaw will guide us in this winter solstice celebration, ending with a Native American give-away. Please bring an unwrapped a gift, something of value and meaning that belongs to you and you are ready to send on. (No White Elephants, please.) Holiday fare will be served while we enjoy Onno Callahan on keyboard.
Thea Robertshaw received an MA in drawing and painting and has taught at Long Beach City College for the past 25 years. Working with dreams and mythology became her passion and the source of inspiration for her teaching. Following the call of the healer, she established shamanic healing practice. Her paintings are in the collection of BP Oil and many private collections.
Onno Callahan played the piano before he could walk. These past six years he has worked as a gospel musician. He currently plays for private functions, ceremonies and celebrations. Quite often he assists Thea as drummer, singer and storyteller.