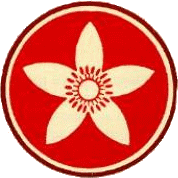 C.G. Jung Club of Orange County
Suffering and the Problem of Evil:
A weekend workshop intensive
with
Lionel Corbett, MD

Saturday, 10:00 AM - 5:00 PM, April 19th, 2008
Sunday, 10:00 AM - 4:00 PM, April 20th, 2008

In this two-day workshop, Dr. Corbett will explore suffering and the problem of evil in the biblical story of Job who will be considered as contemporary person undergoing a severe crisis and devastating loss. In the process, Dr. Corbett will suggest a depth psychological approach to suffering and the notion of the dark side of the divine. In contrast to the traditional idea of evil, we will consider it as the result of developmental and emotional difficulties in the life of the individual. This psychological approach does not excuse or justify evil, but it makes evil better understood. We will also discuss the origins of cruelty and hatred towards others.
So as to promote a thoughtful and more intimate learning environment, this event is limited to 20 participants and pre-registration is required. Lunch will be provided.
Lionel Corbett, MD, trained in medicine and psychiatry in England and as a Jungian analyst at the C.G. Jung Institute of Chicago. He is a core faculty member at Pacifica Graduate Institute. His primary interest is the religious function of the psyche, especially the way in which personal religious experience is relevant to individual psychology. He is the author of Psyche and the Sacred, and The Religious Function of the Psyche. He is co-editor, with Dennis Patrick Slattery, of Depth Psychology: Meditations in the Field and Psychology at the Threshold. He is currently working on a book that describes psychotherapy as a spiritual practice.