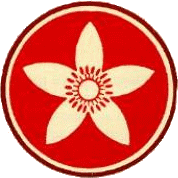 C.G. Jung Club of Orange County
33rd Annual Jungian Conference
​
Psyche & the Sacred
Psychotherapy as a Spiritual Practice
Special Guest Speaker
Lionel Corbett, MD
April 14th and 15th, 2007
Saturday 10:00 AM ~ 5:00 PM
Sunday 10:00 AM ~ 4:00 PM
​

" The practice of depth psychology with a religious sensibility belongs within the contemplative tradition, because it represents an active attempt to experience and understand the ways of the divine as they operate within the human psyche. "
~ Lionel Corbett
A clear trend is emerging in the literature of psychotherapy that acknowledges the importance of spirituality. This is an inevitable development, since many of the problems that people bring to psychotherapists have both a psychological and a spiritual dimension. A life crisis or significant suffering of any kind often forces us to examine our spiritual beliefs and our God-image. Because our spirituality is integrally connected to our personality and our emotional life, the psychotherapist who does not take spirituality into account may be ignoring an important resource in the healing process. And even though spirituality is a vital force for many people, few psychotherapists have had any specific training in dealing with spiritual issues.
Many people have important spiritual or numinous experiences that directly address their developmental difficulties or current life situation which may or may not take a traditional Judeo-Christian form. Numinous experiences are often directly relevant to the psychology of the individual. If they are valued and appreciated by the therapist, they have a healing effect. To understand a person as a whole, it is essential to take into account his or her spirituality, whether or not it is consciously articulated. Issues of meaning, purpose, and values are constantly present, and people who are not affiliated with an established religious tradition may usefully explore these questions in psychotherapy.
Because the psyche has a transcendent dimension, psychotherapy need not be considered a purely secular pursuit. There is more to human experience than behavior, cognition, psychodynamics and brain mechanisms. The transcendent dimension of reality cannot be reduced to any of these, yet science does not have an adequate conceptual framework or vocabulary for dealing with this dimension, and many people with a strong personal sense of the sacred are disillusioned with traditional religion. For these individuals, psychotherapy may be a helpful container in which to explore spiritual issues.
If we take into account psyche's spiritual potential, psychotherapy may be carried out as a spiritual form in its own right, allowing the practice of compassion and service to others.
Conference Topics:
Ways in which the therapist may practice with a spiritual sensibility

Ways is which the sacred dimension may appear during psychotherapy

The relationship between personality, psychopathology, and spirituality

The discovery of the sacred within psychopathology

Psychotherapy as a ritual process
Please join us for this very special two day event which will be of interest to all concerned with spiritual work. The conference format will consist of both lectures and conversations with Dr. Corbett.
Lionel Corbett, MD trained in medicine and psychiatry in England, and as a Jungian analyst at the C.G. Jung Institute of Chicago. His primary dedication is to the religious function of the psyche, especially the way in which personal religious experience is relevant to individual psychology, and to the development of psychotherapy as a spiritual practice. He is the author of The Religious Function of the Psyche and the audio series Spirituality Beyond Religion, published by Sounds True. His new book, published this year by Spring publications, is Psyche and the Sacred. Dr Corbett is on the faculty of Pacifica Graduate Institute, in Santa Barbara. His books will be available for sale and signing.