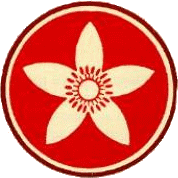 C.G. Jung Club of Orange County
A Night at the Opera:
The Woman Without a Shadow
Die Frau Ohne Schatten
by Richard Strauss

presented by
Valerie McIlroy

Friday, November 1st, 2002, 8:00 pm

This is one of the lesser known works by Richard Strauss, the composer of "Der Rosenkavalier" and "Ariadne Auf Naxos". It is a mythic story of transformation. The shadow is the mark of humanity. In this context the shadow referred to is the shadow cast by a woman with the capacity to bear a child.
The Empress of a mythic country is the daughter of a god and married to a human Emperor whom she loves. In order to maintain her marriage, save her husband from being turned into stone and to prevent her return to the domain of the gods, she must obtain a shadow. This is the story of her attempts to obtain this shadow, a journey of moral struggle and transformation during which she discovers the value of human potential.
The libretto of grand opera often expresses archetypal themes with great clarity, and when accompanied by the music, provides a deeply moving experience for the listener. This program will be a blend of wonderful music and a Jungian interpretation of this shadow journey and its significance for our lives today.
Valerie McIlroy, LCSW, is a Jungian Analyst in private practice in Newport Beach and a devoted opera lover. She is vice-president of the C.G. Jung Institute of Los Angeles and President of the C.G. Jung Club of Orange County.