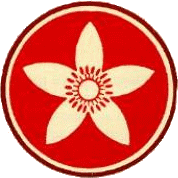 C.G. Jung Club of Orange County
Membership
Although membership is not required to attend any of our public events, membership does include the benefit of discounted admission. Membership also confers Club Library privileges and invitations to members-only events such as the annual Jung birthday party. Most important, your membership supports programming unique to Orange County.
​
Levels of Membership
Individual $25/year or Couple $40/year
Library borrowing privileges

Discounted admission to lectures and workshops by prominent Jungian analysts and scholars

Invitation to members-only events, e.g. annual Jung birthday parties

Centerpoint groups for the study of Jungian psychology
​
Dream Circle $75/year
Individual/couple membership benefits, plus:

Recognition in the Spring Orange Circle (newsletter) (unless otherwise instructed)
​
The Club is a non-profit 501(c)(3) organization. Membership fees and donations to the Club are tax deductible to the fullest extent allowable under the law.
You do not need to be a member to join our mailing list, to attend our programs or to receive our newsletter.
Print and fill out the Mail-In Membership Application and send it, with check payable to C.G. Jung Club of Orange County, to:
Membership Officer
C.G. Jung Club of Orange County
P.O. Box 1812
Orange, CA 92856
Or, if you are not able to print the form, send a check along with your name, address, phone numbers, and email address.
Term of membership: September 1 through August 31.
Any new member joining on or after May 1st will not owe dues until September 1st of the following year.