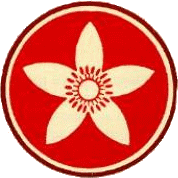 C.G. Jung Club of Orange County
The Archetype of Death in Selected Fairy Tales
Presented by
Kornelia Grabinska, PhD
Sunday, April 23, 2023, 4:00 - 6:00 pm PDT (UTC - 7)
​
This program will also be recorded and made available for free to anyone,
along with a transcript, via a link on the Past Programs page of our website.
​
​
​
Links to the fairy tales to be discussed:
Man should be able to say he has done his best to form a conception of life after death, or to create some image of it— even if he must confess his failure. Not to have done so is a vital loss. For the question that is posed to him is the age-old heritage of humanity: an archetype, rich in secret life, which seeks to add itself to our own individual life in order to make it whole.
– C.G. Jung, Memories, Dream, Reflections, p.302
This program will explore the archetypal image of death in two parallel fairy tales: one, Godfather Death, from Grimm's collection; the second, a Polish fairy tale, Godmother Death. The focus will be on the differences in the encounters and the ensuing relationship between the Death and the human protagonists. Examples from other tales and dreams will also be explored. The presented material suggests that the human psyche can view Death as an Imago Dei in preparation for the final encounter.
Kornelia Grabinska, PhD, is a psychologist and a Jungian analyst working in private practice in Fairbanks, Alaska. Born and raised in Poland, she obtained her analytic training from the Research and Training Centre for Depth Psychology according to C.G. Jung and Marie-Louise von Franz in Zurich. She has written and presented on Jungian interpretation of Inuit folktales, the symbolism of death in alchemy and in dreams, and other topics. Having lived, practiced and taught in Alaska for more than thirty years, she was instrumental in founding the C.G. Jung Society of Northern Alaska more than a decade ago, which hosts a biennial Jungian Midnight Sun Conference and promotes Jungian ideas through lectures and workshops.
​
Learning objectives:
​
Explain the importance of fairy tales to our psychological development.

Compare the archetypal image of death in at least two fairy tales.

Explain how regarding Death as an archetypal figure, the Imago Dei, can be helpful in preparing for death.
​
​
REGISTRATION (FREE)
​
Pre-registration is free but REQUIRED. You will not be admitted to the Zoom session unless you have pre-registered. Use this link to pre-register for this program. After registering, you will receive a confirmation email containing information about joining the meeting.
​
Continuing Education (CE)
​
This course meets the qualifications for 2 CE hours for LMFTs, LCSWs, LPCCs, and/or LEPs.
​
Attend the entire program (Zoom records the attendance times of attendees).
​
​
A Certificate of Completion will then be emailed within ten days.
​
For more information about the awarding of continuing education units, visit our CE web page.
​
​
If you are not satisfied with a program, please email us your grievance.
​
​
Artist credit: Zdislaw Beksinski