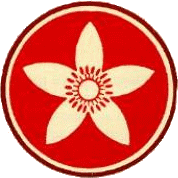 C.G. Jung Club of Orange County
Makeda,
The Black Queen of Sheba
Presented by
Tricia Harragin, Jungian Analyst
Sunday, March 26, 2023, 11 am - 1 pm PDT (UTC -7)
​
This program will not be recorded.
​
The Queen of Sheba inhabits a realm between myth and history. She has been described as "an explorer of heart" and there is no doubt she stirs the hearts of many who encounter her. In Jungian terms she represents an archetype that underlies the inner feminine nature of the heart's desire and I believe has to be lovingly attended.
In this presentation, we will examine the legend of the Queen of Sheba in Ethiopia, where she is known as Makeda. We will follow images printed on an Ethiopian silk scarf that convey the legend of her visit to the court of King Solomon. References to her in the Old Testament Bible and other Abrahamic scriptures shroud her with obscurity. Using story, poetry, interpretation and the orientation of Jungian depth psychology, we will shed light on the Queen of Sheba's mystery and allure. She is courageous as a lion and humble in her search for wisdom. The passion of her heart leads her to King Solomon - feminine nature ready to meet masculine spirit as equal. From their union, new life is born. Out of this legend arises a symbol of a nation's spirit and hope.
Tricia Harragin is a Jungian Analyst trained at the Research and Training Centre for Depth Psychology according to C. G. Jung and Marie-Louise von Franz in Zurich. She lives in Stroud, Gloucestershire, England where she has a private practice.
Learning objectives:
Identify and amplify, using the depth psychology of C.G. Jung, the archetypal symbols contained within the story of the Queen of Sheba.

Explain the Jungian concept of coniunctio and how it is contained in the story of the Queen of Sheba.

Through an understanding of the Queen of Sheba's place in the sacred texts of multiple religions, challenge and transform the popular view reflected in the dismissive phrase "Who does she think she is, the Queen of Sheba?" ​
REGISTRATION (FREE)
​
Pre-registration is free but REQUIRED. You will not be admitted to the Zoom session unless you have pre-registered. Use this link to pre-register for this program. After registering, you will receive a confirmation email containing information about joining the meeting.
​
Continuing Education (CE)
​
This course meets the qualifications for 2 CE hours for LMFTs, LCSWs, LPCCs, and/or LEPs.
​
Attend the entire program (Zoom records the attendance times of attendees).
​
​
A Certificate of Completion will then be emailed within ten days.
​
For more information about the awarding of continuing education units, visit our CE web page.
​
​
If you are not satisfied with a program, please email us your grievance.
​
​