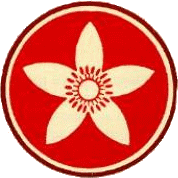 C.G. Jung Club of Orange County
The Cosmic Tree is Rending
Presented by
Holly J. Fincher, PhD
Sunday, February 19, 2023, 11 am - 1 pm PST (UTC -8)
​
This program will not be recorded, due to the personal nature of the dream material.
​
The shifting tides of humanity are easiest to witness and understand psychologically on the personal and cultural levels. The evolving of the underlying archetypal realm is more difficult to comprehend as those processes seem to unfold over much larger spans of time, longer than the human lifetime experience naturally comprehends. Such processes remain entirely within the psychoid realm, essentially hidden from consciousness, and yet are expressed through the actions and fantasies of humanity as hypothesized in Jung's Aion. Through the intermediary of the image, that is as indirect intersectional experiences of the archetypal, we can ascertain these more remote transitions taking place and affecting us without our direct knowledge and awareness
​
We will consider a selection of dreams, both of the analyst and ones told to the analyst, all seeming to converge in a synchronistic manner at various points during the Covid pandemic, and will reflect on how the amplifications and interpretations offer a glimpse into a process conceived as stemming from the archetypal realm. We are, no doubt, a civilization very much in transition, How might we better understand this in the context of symbolic knowledge?
Learning objectives:
​
Define the concept of the psychoid realm within the context of C.G. Jung's Analytical Psychology

Define and compare the personal unconscious and the collective unconscious.

Explain the mythological concept of the cosmic tree.

List three examples of material in dreams stemming from the archetypal realm.
​
Holly J. Fincher, PhD, is a Jungian analyst and clinical psychologist living in rural New Hampshire where an old farmhouse, 24 sheep, and three border collies keep her busy. A Southern California native, Holly has been a member of the C.G. Jung Club of Orange County since the mid 1990's and is the Club's Program Officer. Her sheepherding activities involve daily trainings with her dogs and sheep as well as regular trial competitions. This past year she and her young dog, Clare, stepped up to the open trial level, a progression which has taken more than ten years to achieve. About this, she remarks, "Sheepdog trialing is the most difficult challenge I have ever undertaken." She has written extensively on the question of WWII as a symptom of the changing god image, and today's lecture is a continuation of that body of work, forwarding it now into context with present day considerations.
REGISTRATION (FREE)
​
Pre-registration is free but REQUIRED. You will not be admitted to the Zoom session unless you have pre-registered. Use this link to pre-register for this program. After registering, you will receive a confirmation email containing information about joining the meeting.
​
Continuing Education (CE)
​
This course meets the qualifications for 2 CE hours for LMFTs, LCSWs, LPCCs, and/or LEPs.
​
Attend the entire program (Zoom records the attendance times of attendees).
​
​
A Certificate of Completion will then be emailed within ten days.
​
For more information about the awarding of continuing education units, visit our CE web page.
​
​
If you are not satisfied with a program, please email us your grievance.
​
​