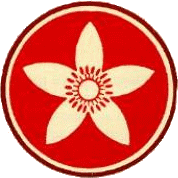 C.G. Jung Club of Orange County
The Schizophrenia Complex:
Feeling Our Way to a New Attitude
Presented by
Eve Maram, PsyD, Jungian Analyst
Sunday, January 8, 2023, 4 - 6 pm PST (UTC -8)
​
​
This program will also be recorded and made available for free to anyone,
along with a transcript, via a link on the Past Programs page of our website.
​
Dr. Maram's book The Schizophrenia Complex (Chiron, 2022) focuses on the thoughts and feelings constellated by encounters with what we call schizophrenia, for those who experience symptoms, and for those others impacted by them. To do so, she had to face her own fear, denial, resistance, and ultimate not knowing. The events inspiring her were beyond her control and rearranged her life without her permission. The unique complex she identifies results from our relationship with the unconscious, and our corresponding personal and collective attitudes toward schizophrenia - how its meaning manifests and the intense emotional responses it arouses.
Dr. Maram also addresses how our reactions to schizophrenia affect those to whom we apply that label, potentially arousing their own complexes about their state. And she addresses how encounters with schizophrenia inevitably raise the question of how we relate to our own schizophrenic propensities - or at least our dreaded potential thereof - which in itself can become a complex. Bridging from personal story to the collective and archetypal, here is a ground-breaking account of the feelings and emotions generated by what we call schizophrenia. Here is a story about the quintessential power of Eros to constellate hope, even when we are faced with the chaos of the unconscious.
​
Eve Maram, PsyD, is a clinical and forensic psychologist and a certified Jungian Analyst in private practice in Orange, California. She is a member of the Inter-Regional Society of Jungian Analysts (IRSJA) and the CG Jung Institute of Santa Fe, as well as the International Association for Analytical Psychology (IAAP).
​
Purchase Eve Maram's book The Schizophrenia Complex
on Amazon
​
Learning objectives:
​
Explain how the thoughts and feelings we have in response to encountering what we call schizophrenia can become a complex.

Explain why a stable ego is important when encountering the chaos of the unconscious.

Explain how Eros holds the potential for depotentiating a schizophrenia complex.
REGISTRATION (FREE)
​
Pre-registration is free but REQUIRED. You will not be admitted to the Zoom session unless you have pre-registered. Use this link to pre-register for this program. After registering, you will receive a confirmation email containing information about joining the meeting.
​
Continuing Education (CE)
​
This course meets the qualifications for 2 CE hours for LMFTs, LCSWs, LPCCs, and/or LEPs.
​
Attend the entire program (Zoom records the attendance times of attendees).
​
​
A Certificate of Completion will then be emailed within ten days.
​
For more information about the awarding of continuing education units, visit our CE web page.
​
​
If you are not satisfied with a program, please email us your grievance.
​
​