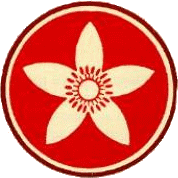 C.G. Jung Club of Orange County
The Eland People:
​
Dancing with God
Presented by
Lynne Radomsky, PhD
Sunday, February 20, 2022, 10 am - noon PST (UTC - 8)
​
NOTE EARLIER START TIME THAN USUAL: 10 AM PT
​
This program will not be recorded.
​
"The Self is not static … it is more often represented by some moving or dancing body." Marie-Louise von Franz (1997, p. 65)
​
This journey takes us into the remote region of the Kalahari Desert that borders Botswana, Namibia and South Africa, and the territory of the San Bushman, the first people. Here we enter the realms of the unfathomable mystery of the unitary nature of spirit and matter. The San Bushman people have a differentiated sense of obedience to their basic inner being which manifests as a deep respect for and relatedness to nature, the animal, and spirit. This lecture will focus on the initiation embodied in the spiritual hunt and healing dance, and the idea of the transformation of the individual through the connection to an inner numinous God-image. This idea is amplified by considering the stages of this initiation in relation to the stages of the coniunctio as highlighted by Dorn and the psychology of C. G. Jung. As such, this ritual can be understood, psychologically, as an image of the individuation process.
​
Learning objectives:
​
​Define what Jung meant by "individuation," including two examples of how alchemical symbols or images support individuation.

Give three examples of the role of ritual and ceremony in your life.

Explain how a life crisis such as trauma or depression can at times be a necessary precursor to a creative transformation in the personality.​
​
Lynne Radomsky, PhD, is a clinical psychologist, Jungian analyst, author and international lecturer from Cape Town, South Africa. For over 30 years her professional focus has included private practice, post-graduate clinical training and professional supervision. She has a life-long interest in alchemy, the mystical traditions of Orthodox Judaism and the indigenous cultural, spiritual and healing rituals and ceremonies of the African people. Her years of personal experiences provide a rich background to her work. Her recent book Where Dreams Come Alive: The Alchemy of the African Healer (2019) amplifies the alchemical and psychological aspects of the African initiation rituals.
REGISTRATION (FREE)
​
Pre-registration is free but REQUIRED. You will not be admitted to the Zoom session unless you have pre-registered. Use this link to pre-register for this program. After registering, you will receive a confirmation email containing information about joining the meeting.
​
Continuing Education (CE)
​
This course meets the qualifications for 2 CE hours for LMFTs, LCSWs, LPCCs, and/or LEPs.
​
Attend the entire program (Zoom records the attendance times of attendees).
​
​
A Certificate of Completion will then be emailed within ten days.
​
For more information about the awarding of continuing education units, visit our CE web page.
​
​
If you are not satisfied with a program, please email us your grievance.
​
​
Eland: San Bushman rock art