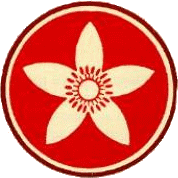 C.G. Jung Club of Orange County
A Story of Heart, Soul and Stones
Presented by Stephen Parker, PhD
​
Sunday, April 11, 2021, 4:00 - 6:00 pm PDT
​
​
This will be a visual presentation of the long journey of transformation of the psyche after a severe heart attack. Material will include a series of dreams, paintings and stone work, combined with Jungian and alchemical references.
Learning objectives:
​
Understand the basic symbols of transformation.

Identify the basic alchemical stages of transformation.

Become familiar with the symbolism of stones, including the Philosopher's Stone​.
​
Stephen Parker, PhD, is a Jungian psychologist who has lived and worked in the archetypal landscape of Alaska for forty years. He and his partner - Kornelia Grabinska. a Jungian analyst - have run a Jungian bookstore and sandplay store and founded the C.G. Jung Society of Northern Alaska. He has had three solo art shows. His story and work with stones was featured in the article "Opening the Heart: An Interview with Steve Parker" by Robert Henderson in Psychological Perspectives, 60:2, pp. 196-206 (June 2017). He is the author of the e-book Heart Attack and Soul and has run www.jungcurrents.com for many years.
Visit Stephen Parker's website
Heart Attack and Soul excerpts
Purchase Heart Attack and Soul (Kindle)
​
REGISTRATION
​
Pre-registration is REQUIRED. You will not be admitted to the Zoom session unless you have pre-registered. Use this link to pre-register for this program. After registering, you will receive a confirmation email containing information about joining the meeting.
​
Continuing Education (CE)
​
This course meets the qualifications for 2 CE hours for LMFTs, LCSWs, LPCCs, and/or LEPs.
​
Attend the entire program (Zoom records the attendance times of attendees).
​
​
A Certificate of Completion will then be emailed within ten days.
​
For more information about the awarding of continuing education units, visit our CE web page.
​
​
If you are not satisfied with this program, please email us your grievance.