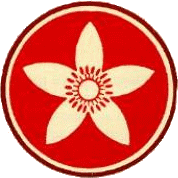 C.G. Jung Club of Orange County
Visionary Poetry and Jungian Psychology:
​
Archetypal, Sociopolitical and Personal Dimensions of Coleridge's "The Rime of the Ancient Mariner"
Presented by
Thomas Elsner, JD, MA
Sunday, September 20, 2020, 4:00 - 6:00 pm PT
​
Samuel Taylor Coleridge's poem, The Rime of the Ancient Mariner (1798), is one of the most famous poems in the English language and, according to Poet Laureate Ted Hughes, "one of the few truly great symbolic poems." As such, it provides us with an excellent starting point to explore the relationship between poetry and depth psychology. Because Coleridge was a genius of the imagination who opened up depths of the mind's oceans far beyond his time, the well-springs that informed his art live also in us, in the unconscious, in our dreams and, unknowingly, inside the cultural journey of death and rebirth we are in the throes of today. Where do our personal and cultural night-sea journeys come from? Where are they heading? Can we take seriously the idea that poets speak truths that apply to all of us? As we explore such questions, we will discover that the European Romantic movement in general, and Coleridge's work in particular, with its focus on the erotic reciprocity between mind and nature, spiritual freedom, the spontaneous overflow of powerful feelings, individual creativity, the supernatural, and the psychological primacy of the unconscious mind, form an important link in a golden chain stretching thousands of years from Gnosticism through alchemy and into 20th-century Depth Psychology.
​
Learning objectives:
​
​Describe how depth psychology can help us uncover the meanings of symbolic poems.

Give examples of psychological truths found in Coleridge's poem The Rime of the Ancient Mariner.
​
​
Thomas Elsner, JD, MA is a certified Jungian analyst practicing in Santa Barbara who completed his analytical training at the Center for Depth Psychology according to C. G. Jung and Marie-Louise von Franz in Zurich, Switzerland. He was core faculty at Pacifica Graduate Institute for many years where he taught courses on depth psychology and literature and has lectured on the topic nationally and internationally. As a recipient of the annual Fay Lecture series in analytical psychology, his book on Coleridge and Jung will be published by Texas A&M in late 2020.
REGISTRATION
​
Pre-registration is REQUIRED. You will not be admitted to the Zoom session unless you have pre-registered. Use this link to pre-register for this program. After registering, you will receive a confirmation email containing information about joining the meeting.
​
Continuing Education (CE)
​
This course meets the qualifications for 2 CE hours for LMFTs, LCSWs, LPCCs, and/or LEPs.
Use the CE Registration Form to pay $15 and register to be awarded 2 CE hours for this program.
​
CE certificates will be sent by email upon payment of $15, attendance at the entire program, and submission of the evaluation form.
​
For more information about the awarding of continuing education units, visit our CE web page.