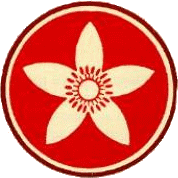 C.G. Jung Club of Orange County
Transgenderism and Transformation:
​
A Jungian Perspective
​
Presented by
Michael Marsman, LCSW
Sunday, March 8, 4:00 - 6:00 pm
​
(DAYLIGHT SAVINGS STARTS: DON'T FORGET TO TURN CLOCKS ONE HOUR AHEAD)
​
While transgenderism as a cultural phenomenon seems, at least in part, to be based on a collective taste for the sensational, its emergence represents a collective shift towards a new or more differentiated way of experiencing and expressing sex and gender. This presentation will elucidate the differences between sex, gender, gender role and sexual orientation. We will discuss Jungian concepts and themes and apply them to dreams and other clinical material in an effort to understand transgenderism from the point of view of Jungian depth psychology. That is, we will look at gender and transgenderism from a symbolic perspective and explore the ways in which physical transition might serve psyche's urge towards wholeness. In applying a distinctly Jungian lens on this phenomenon, we ask what is the meaning of transgenderism and where is it leading both on the individual level and in culture as a whole?
​
Learning objectives:
​
Elucidate the differences between sex, gender, gender role and sexual orientation.

Give examples of how Jungian depth psychology can help people utilize dreams and other clinical material to experience sex and gender in a new and more differentiated way.

Explain how the Jungian concept of wholeness might embrace physical transitioning.
​
Michael Marsman, LCSW is a certified Jungian analyst in private practice in the Bay Area who recently relocated from New York City. He graduated from the Jungian Psychoanalytic Association analytic training program in New York, and is on its faculty, teaching courses on analytic ethics and Hindu mythology as well as supervising analysts-in-training. He is a board member and treasurer of the Philemon Foundation. His publications include "Bringing Dharma to Earth: The Sabarimalai Pilgrimage and Ayyappan Myth" (Spring Journal, 2013), "Transgenderism and Transformation: An Attempt at a Jungian Understanding" (Journal of Analytical Psychology, 2017) and "Kali: In Praise of the Goddess" (Psychological Perspectives, 2019).
TIME
3 - 4 pm Registration and social gathering
4 - 6 pm Lecture
​
Space may be limited. Early arrival is recommended
​
PLACE
St. Wilfrid of York Episcopal Church
Huntington Beach, CA
​
REGISTRATION FEES
Pre-Paid Registration and Form
$15 members
$25 non-members
​
Refunds normally require 48 hours notice.
​
At the door:
$20 members
$30 non-members
​
CEUs
This course meets the qualifications for 2 hours of continuing education credit
for LMFTs, LCSWs, LPCCs, and/or LEPs
$15 payable at the door. CEU certificates will be awarded by mail upon full completion of the program. For more information about the awarding of continuing education units, visit our CEU web page.