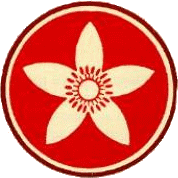 C.G. Jung Club of Orange County
Lest We Forget, Part II
Nazi Shadow:
Individuation as Antidote for the Problem of Our Times
Presented by
Holly J. Fincher, PhD
Sunday, February 16, 2020, 4:00 - 6:00 pm
​
(this program was not recorded)
​
"Lest We Forget" is an ongoing analytic research project which considers the catastrophe of WWII as a collective symptom of our changing god image—an archetypal process that continues to unfold in contemporary collective problems and experience. As a new chapter in this continued body of work, this presentation will explore the so-called Nazi Shadow as a double entendre: as shadow of one contemporary individual and also as shadow unrealized by an historical collective group. Tracing the archetypal patterns that underlie and influence all human experience, we will learn how Jung's theory of Individuation provides a guideline for how each of us can help psychologically toward a more positive outlook.
​
Learning objectives:
​
Apply C. G. Jung's psychological concept of the shadow to the history of Nazism and World War II.

Differentiate between personal, collective and archetypal shadow material.

Explain C. G. Jung's concept of individuation and its relevance to human psychology.
​
Holly J. Fincher, PhD, is a Jungian Analyst interested in research and practice focused on the reality of the living objective psyche and its manifestations in everyday life. A California native, she is a long-time member of the C. G. Jung Club of Orange County. Currently, Holly lives in rural New Hampshire where three border collies and a small flock of sheep keep her busy in addition to her analytic practice conducted over online video conferencing.
TIME
3 - 4 pm Registration and social gathering
4 - 6 pm Lecture
​
Space may be limited. Early arrival is recommended
​
PLACE
St. Wilfrid of York Episcopal Church
Huntington Beach, CA
​
REGISTRATION FEES
Pre-Paid Registration and Form
$15 members
$25 non-members
​
Refunds normally require 48 hours notice.
​
At the door:
$20 members
$30 non-members
​
CEUs
This course meets the qualifications for 2 hours of continuing education credit
for LMFTs, LCSWs, LPCCs, and/or LEPs
$15 payable at the door. CEU certificates will be awarded by mail upon full completion of the program. For more information about the awarding of continuing education units, visit our CEU web page.