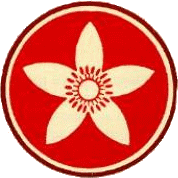 C.G. Jung Club of Orange County
PROGRAMS
​
ALL PROGRAMS ARE HELD AT
St. Wilfrid of York Episcopal Church
18631 Chapel Lane
Huntington Beach, CA
​
​
The Spring 2019 lecture series has concluded.
The Fall 2019 series will begin on Sunday, September 29th. Program
titles and descriptions will be posted here shortly.
If you are a paid up member of the Club, you are invited to our Annual
C.G. Jung Birthday Party, Saturday, July 27, 2019, 3 - 6 pm, and should
have received an announcement in the mail. This annual event is free
to club members to thank you for your sponsorship of this season's lectures.

About Us
​
The Club was established in 1974 and most recently updated its Articles of Association and Bylaws in 2015. The founding President was Peter P. Coukoulis. Its purpose is to promote an interest in, and understanding of, Jungian Psychology and to cultivate a collegial environment in which participants can experience personal development and growth. Each year it sponsors a Jungian Conference and a number of public lectures.
Other offerings include workshops, informal presentations, and one or more members-only events. The Club also has an extensive Jungian library (including a complete set of Jung's Collected Works) for use by its members.
​
The Club is a non-profit 501(c)(3) organization. Membership fees and donations to the Club are tax deductible to the fullest extent allowable under the law.
​
Respecting Our Life: The Legacy of C.G. Jung
​
Quick Links
​
​
​
​
​