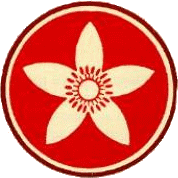 C.G. Jung Club of Orange County
The Way to Oneself…
Befriending the Unknown Inner Other
Presented by
Magi Guindi, MFT
Sunday, December 15, 2019, 4:00 - 6:00 pm
​
(this program was not recorded)
​
Based on Cervantes' masterpiece Don Quijote de La Mancha, this presentation will illustrate the evolutionary purposefulness of Imagination and the importance of becoming conscious and free of inner states of possession by threatening and autonomous psychic contents such as complexes, shadow aspects, and anima and animus factors.
​
[This program will feature Book One of Don Quijote de La Mancha. Magi Guindi will return to the Jung Club in December 2020 to discuss Book Two.]
​
Course objectives:
​
Understand the importance of stories to the psyche

Learn why it is important to think mythologically and symbolically
​
Magi Guindi, MFT, is a Jungian Analyst (ISAP Zurich) in private practice in Los Angeles. She has lectured in Switzerland, Mexico and Los Angeles on dreams, fairytales, individuation, the Grail legends, and depression, among other themes. She has lived in Mexico, Paris, Switzerland and Los Angeles. She is fluent in English, Spanish, French and Italian.
TIME
3 - 4 pm Registration and social gathering
4 - 6 pm Lecture
​
Space may be limited. Early arrival is recommended
​
PLACE
St. Wilfrid of York Episcopal Church
Huntington Beach, CA
​
REGISTRATION FEES
Pre-Paid Registration and Form
$15 members
$25 non-members
​
Refunds normally require 48 hours notice.
​
At the door:
$20 members (cash or check only)
$30 non-members (cash or check only)
​
CEUs
This course meets the qualifications for 2 hours of continuing education credit
for LMFTs, LCSWs, LPCCs, and/or LEPs
$15 payable at the door. CEU certificates will be awarded by mail upon full completion of the program. For more information about the awarding of continuing education units, visit our CEU web page.