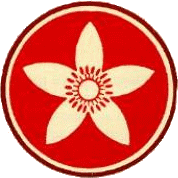 C.G. Jung Club of Orange County
Meeting Your Shadow:
​
The Inner Ageist
Presented by
Connie Zweig, PhD
Sunday, October 20, 2019, 4:00 - 6:00 pm
​
(this program was not recorded)
​
We are all aging in an anti-aging society. We have internalized attitudes and concerns about aging, which mostly remain unconscious, that is, in the personal shadow. Research has found that our internal fears, denial, and inner ageism affect our health, memory, and quality of life as we age. The intention of this workshop is to uncover an aspect of each participant's shadow that carries these fears so that, by making them conscious, we have more choice about how to design a fulfilling late life.
​
Course objectives:
​
Understand how to make unconscious fears and attitudes about aging more conscious

Learn how to personify fears about aging into a shadow character, a figure with a voice, feelings, and bodily sensations

Explore possible consequences of such a shadow character

Describe how individuals can "romance" their shadows or create conscious relationships with them
​
Connie Zweig, PhD, is a recently retired Jungian-oriented therapist. She is author of Meeting the Shadow of Spirituality and A Moth to the Flame: The Story of the Great Sufi Poet Rumi, a novel. She is co-author of Meeting the Shadow: The Hidden Power of the Dark Side of Human Nature and Romancing the Shadow. She is currently writing The Reinvention of Age: How to Cross the Threshold from Role to Soul, which extends her work on shadow into late life for baby boomers. She recently completed a year-long training to become an Elder with Sage-ing International.
TIME
3 - 4 pm Registration and social gathering
4 - 6 pm Lecture
​
Space may be limited. Early arrival is recommended
​
PLACE
St. Wilfrid of York Episcopal Church
Huntington Beach, CA
​
REGISTRATION FEES
Pre-Paid Registration and Form
$15 members
$25 non-members
​
Refunds normally require 48 hours notice.
​
At the door:
$20 members (cash or check only)
$30 non-members (cash or check only)
​
CEUs
This course meets the qualifications for 2 hours of continuing education credit
for LMFTs, LCSWs, LPCCs, and/or LEPs
$15 payable at the door. CEU certificates will be awarded by mail upon full completion of the program. For more information about the awarding of continuing education units, visit our CEU web page.