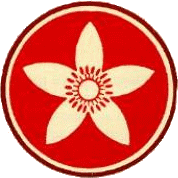 C.G. Jung Club of Orange County
You Are Invited to the Annual
C.G. JUNG BIRTHDAY PARTY
Saturday, July 27, 2019 3 - 6 PM
This annual event is free to paid up members of the
C.G. Jung Club of Orange County
to thank you for your sponsorship of this season's lectures.
​
In the spirit of the tea party in Alice in Wonderland, we invite you to a birthday tea for C.G. Jung and our annual summer workshop for members. The theme of this year's event is to portray a key aspect of your psyche that is not embodied in your everyday life and relationships. Come dressed in a colorful hat, jewelry or other symbolic accessories – the "curiouser" the better!
We will toast Jung with tea and bubbly and celebrate the social hour with tea sandwiches and cake. In Michael's garden we will hear some original and old folk songs by The Viccissitunes, Charell and Holly O.
If you wish to participate, please prepare to share with us some aspect of your inner or outer life with which we may not be familiar. Do you have an unusual talent or pastime, an avatar, imaginary friend or totem animal? You are welcome to include humor, nonsense and playfulness. Narratives of 5-10 minutes may be accompanied by works of active imagination – art, writing, music or dance. Come to listen, learn and get better acquainted. Please reserve early, as seating is limited.
Location:
Home of Michael Whyte & Ignez Marques
Garden Grove, CA
RSVP by July 20 to Club phone 714 964-5741
​
If you are a member, you should have received announcements by postal mail and by email with the exact location address and directions. If you did not receive this, leave a message with your phone number on the Club phone.
​
To join the C.G. Jung Club of Orange County, fill out and mail in the Membership Application Form.