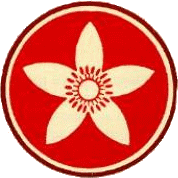 C.G. Jung Club of Orange County
Stuck, Frozen, Immobilized:
Finding Meaning in Psyche
​
presented by Julie Sgarzi, PhD
​
Sunday, December 2, 2018 4 -6 pm
​
​
What is happening when we feel utterly stuck in our lives or on a project? Is there meaning in these feelings of paralysis that arise so frequently? What is needed to reawaken our energetic nature?
Inevitably, there are times when we each feel stuck - unable to live fully and connect with the creative nature of Psyche and the energies needed to animate and propel us into Life. In this talk and discussion, we will investigate how Psyche immobilizes and frees, exploring the vital place of image and symbol in reconnecting with the unconscious and transforming what once was hopelessly stuck.
​
Course Objectives:
• Explore the workings of Psyche as it pertains to the sense of immobilization in one's life
• Better understand and appreciate the intentional nature of Psyche by exploring the "symptom" of feeling stuck
• Explore the role of image and symbol in deciphering Psyche's presence in a common life situation
​
Julie Sgarzi, PhD, holds a doctorate in depth psychology, and lectures and writes on contemporary issues from a Jungian and depth-psychological perspective. She is a resident of both South Bristol, Maine and Los Angeles and a member of the Maine Jung Center and the Los Angeles Analytical Psychology Club. Julie is a past board member of the Philemon Foundation and Opus Archives at Pacifica Graduate Institute. She is also a Board member of Look What SHE Did! - a video archive of women telling the stories of amazing woman who inspire them, where Julie spoke about Los Angeles Analyst Gilda Frantz (www.lookwhatshedid.com).