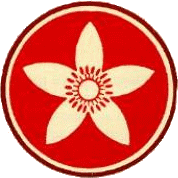 C.G. Jung Club of Orange County
Shame and Separation from the Self

Presented by Stephen Kenneally, MA, MBA, MFT
link to audio file

Sunday, 4:00 PM - 6:00 PM, February 25th, 2018
​
Shame often separates one from a relationship with others - it is the basis for much self-destructive behavior including self-attack, addictive behavior, envy, rage, martyrdom, and the hiding of one's talents. We are also vulnerable to collective shame. This presentation will explore some of the developmental and archetypal roots of shame, and strategies for healing this painful state.
Course objectives:
Describe the developmental roots of shame and how it can manifest in self-destructive behavior.

Describe the archetypal roots of shame and how it can manifest as collective shame.
Stephen Kenneally, M.A., M.B.A., MFT, is a Jungian analyst practicing in Santa Monica. He worked in finance in NYC and in 1998 left Wall Street and moved to the Shalom Mountain Retreat Center in upstate New York where he trained in bioenergetics, group counseling, and Jungian psychotherapy. In 2000, he moved to Los Angeles to further his training at Pacifica Graduate Institute, Counseling West, and the C.G Jung Institute of L.A. He currently divides his time between his private practice, teaching at Antioch University, his supervisory and committee work at the Institute, and his family.