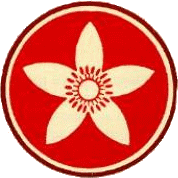 C.G. Jung Club of Orange County
An Afternoon at the Movies
​
Presented by
Arlene Landau, PhD
and Judith Hecker, PhD

Sunday, 4:00 PM - 6:00 PM, November 12th, 2017
​
Dr. Landau will present a discussion of the films Knight of Cups directed by Terrance Malick and Blue Jasmine directed by Woody Allen. Knight of Cups is a gnostic dream, a cinematic prayer opening with the voice of Sir John Gielgud. Rick (Christian Bale), a successful screenwriter in Los Angeles, portrays a contemporary pilgrim, struggling to find meaning in his life and a connection to the eternal and eternal wisdom. Jasmine (Cate Blanchett) is blue. Her psyche is black and blue from burning her wings in a spectacular way, like Icarus. Her wings no longer carry her high up to the penthouse of her former hubristic life.
Dr. Hecker will discuss the movie The Grand Budapest Hotel, not with a view to its artistic or esthetic merit, but from a psychologist's point of view, i.e., with attention paid to the layers of its psychological functioning and its liminal effect. She will comment on archetypal patterns and processes that operate in conveying the story, and how they can be useful in a clinical practice and in application to our personal lives and to an understanding of our culture.
Dr. Hecker will attempt to convey a sense of what it is like, psychologically, to sit in the audience and experience the unfolding of the tale. For this is a movie where the audience is moved, without quite knowing how. Her presentation will analyze, psychologically, how this occurs. In the process, Jungian ideas about tales, fairy tales and patterns of the soul will be described.
​
These films are available streaming from Amazon or iTunes, and from Netflix DVD.
​
Course objectives:
Examine the use of archetypal and mythological patterns in the films and the role they play in conveying and illuminating contemporary stories.

Identify ways in which the films activate the religious function in viewers.

Discuss how understanding the psychological processes operating in films can be useful in a clinical practice.
Arlene Diane Landau, PhD, holds a bachelor's degree in fine art, master's degrees in psychology and mythological studies, and a PhD in mythological studies. She is a Diplomate Senior Jungian Analyst and a member of the C.G. Jung Institute of Los Angeles, the Inter-Regional Society of Jungian Analysts, and the International Association for Analytical Psychology. She has been a certified Jungian analyst for 22 years and a psychotherapist for 30 years. Dr. Landau has presented her lecture "Aphrodite's Shadow in Beverly Hills and Hollywood" for the Jung societies in, Berlin, Bucharest, Denver, Los Angeles, among others, and is a frequent conference presenter.
Judith Hecker, PhD, was born in Haifa, Israel, to parents who emigrated from Hungary before the beginning of the Second World War. She received a BA, MA, and PhD in Islamic Studies from UC Berkeley. She taught Arabic as well as Islamic and Jewish medieval philosophy and theology at UC Berkeley and UCLA. In the 1980's Dr. Hecker transitioned to the field of psychology, receiving an MA and a PhD in psychology from the California Graduate Institute, and later trained and was certified as a Jungian psychoanalyst by the C.G. Jung Institute of Los Angeles. Dr. Hecker has taught at Pacifica Graduate Institute in Carpinteria, at the Geffen School of Medicine at UCLA, and was a professor and core faculty member at the California Graduate Institute and at the Chicago School of Psychology, where she also supervised and co-directed the clinic.