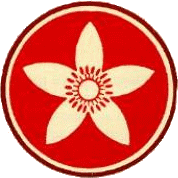 C.G. Jung Club of Orange County
Job's Answer to Jung:
Rumi, St. John, Kabbalah, & Jung on the Alchemy
of Suffering
Presented by
Mitra Makbuleh, PhD
link to audio file

Sunday, 3:30 PM - 6:00 PM, October 22nd, 2017
Written in 1952, Carl Jung's Answer to Job remains one of his most thought-provoking and controversial works. While Jung's audacious interpretation of this biblical tale is praiseworthy for the challenges it poses to the literal-minded, there are reasons to believe that his peculiar stance regarding Job's predicament was colored by his own personal concerns, his intense psychic suffering, and his inner desire to reconcile the opposition between Freud and himself, Judaism and Christianity, Man and God, God and Satan, and Good and Evil.
After a brief exploration of the inner psychological dynamics that led to Jung's Answer to Job, we will embark on a journey of discovery to find out what Job's answer to Jung might look like if Job could respond to Jung with the wisdom of the Sufi mystic Rumi, the Christian mystic St. John of the Cross, and the Jewish Kabbalists. We will explore how these mystics have looked at the central questions at the heart of the story of Job: Why do the righteous suffer? If God is all good and all loving, why is there so much evil and suffering? Is Jehovah/God an unconscious narcissistic bully easily provoked by Satan? How can human free will be reconciled with God's omniscience and omnipotence? And finally, what can the alchemical symbolism hidden in the Book of Job teach us about dealing with our individual and collective suffering in today's turbulent world?
​
Course objectives:
Explore and compare how mystics from different traditions have interpreted the story of Job.

Decipher the alchemical symbolism hidden in the Book of Job.

Seek ways that the Book of Job can help us deal with present-day individual and collective suffering.
Dr. Mitra Makbuleh, PhD, received her undergraduate degrees in Sociology, Anthropology, and Political Science at Tel Aviv University, and completed two Masters Degrees and a PhD in Research Psychology, Comparative Religion, and Public Health at UCI and UCLA. She also received a postdoctoral fellowship from the National Cancer Institute to conduct research on cancer and stress at the department of Epidemiology at UCLA School of Public Health.
Dr. Makbuleh specializes in Spiritual Psychology which is a unique integration of the wisdom of Kabbalah, Sufism, and other ancient mystical traditions and the insights of Jungian psychology. She conducts counseling sessions on individuation, stress-management, dream interpretation, and personal growth in southern California and teaches public seminars on spiritual psychology, Sufism, Kabbalah, and Unity of Religions in United States and beyond.
Dr. Makbuleh has published over 120 Persian and English articles in both popular magazines and research journals. She has also published two books in Farsi and is currently completing a third book on the link between Spirituality, Creativity, and Suffering which will be published in English in 2018. Mitra is also passionately involved in promoting interfaith harmony and holds monthly interfaith gatherings in various locations in Orange County.