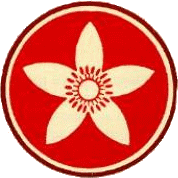 C.G. Jung Club of Orange County
Los Hijos de la Chingada
and the Trauma of the Cultural Complex

Presented by
Jorge de la O, MA
and Abner Flores, MA [PsyD]
link to audio file

Sunday, 4:00 PM - 6:00 PM, October 1st, 2017
Thomas Singer in his introduction to The Cultural Complex, writes, "Group complexes have to do with trauma, discrimination, feelings of oppression and inferiority… Group complexes litter the psychic landscape and are as easily detonated as the literal land mines that scatter the globe and threaten life – especially young life."
This two-part presentation will first examine the cultural complex that is the result of the conquest of Mexico and how this trauma complex is revealed in the individual and the group psyche of the Chicano. In fact, this complex, which we call the "Chingada Complex," litters the psychic landscape of Chicano youth.
In the second half, case histories will reveal how the complex of conquest offers both light and shadow, sol y sombra, and how they were incorporated in a therapeutic setting at the Juvenile Justice Facility in Oxnard, California. When an incarcerated Chicano/Latino engages in a healthy cultural identity through culturally appropriate psychotherapy, it becomes possible for these young people to re-imagine themselves and separate themselves from the damaging and contaminating aspects of La Chingada.
​
Course objectives:
Identify and discuss the nature of the La Chingada Complex in the lives of Chicano youth. Participants will become familiar with historical and cultural antecedents in Latin American culture to gain a better understanding of the psychological position of the Chicano/Latino youth.

Examine the archetypal images that are present today as a result of the Chingada. Participants will recognize the function and role that this belief system has on Chicano/Latino youth, his/her drives and mental health.

Provide case studies of how these archetypal images can be used to in psychotherapy to provide a means for transformation for incarcerate Chicano/Latino youth. Participants will be better equipped to utilize the position of the incarcerated Chicano/Latino youth as a therapeutic tool to strengthen the therapeutic alliance and to craft effective interventions.

​
Jorge de la O, MA, LMFT, STR, is a Jungian analyst in private practice in Ventura. He is also a registered Sandplay Therapist with The Association for Sandplay Therapy. Jorge is a retired public school teacher with over 36 years of classroom experience in the United States and abroad. Currently a professor at Pacifica Graduate Institute, he is also an analyst member of The C.G. Jung Study Center of Southern California and Inter-Regional Society of Jungian Analysts. Jorge recently published chapters in the Routledge International Handbook of Sandplay Therapy and Culturally Sensitive Supervision and Training.
​
Abner Flores, MA, [PsyD completed 2018] a bilingual therapist, received his master's in counseling psychology from Pacifica Graduate Institute. He completed his master's thesis, Eagles and Jaguars: Archetypal Intervention for Hispanic Adolescent Delinquents, based on his work in Juvenile Hall in Oxnard. Abner is currently a doctoral candidate in clinical psychology at Pepperdine University. His dissertation topic contrasts the diagnoses of Conduct Disorder and PTSD in incarcerated African American and Latino youth.