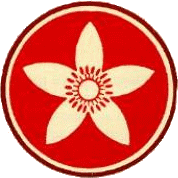 C.G. Jung Club of Orange County
Dreams, Creativity and the Cajun Psyche
Presented by
Charlene Henry, MSW, LCSW
link to audio file

Sunday, 3:30 PM - 6:00 PM, May 21th, 2017
​
The term "Cajun" is recognized in many parts of the world and is usually associated with food, music, and good times. The popularity and commercialization of the "Cajun" brand, however, stops short of understanding the soul or psyche of this ethnic people. The culture of the Cajuns, deeply rooted in its history, environment, and religion has been the perfect container for a living creative spirit.
Using the framework of Carl Jung's analytical psychology, the world of dreams and the collective unconscious, and motifs from Henry Wadsworth Longfellow's poem Evangeline, this lecture will address how the heart and soul of the living Cajun culture is a reflection of the original source of its being and its history.
​
Course objectives:
Use Jungian concepts, dreams, and poetry to understand the culture and history of the Cajun culture.

Discuss how a culture can serve as the "container" for an ethnic people.
Charlene Henry, MSW, LCSW, is a native of Louisiana and of Cajun heritage. She has been in practice as a psychotherapist for 46 years. She is a founder of the C.G. Jung Society of Lafayette, Louisiana and served as its president for 10 years. At present, she is a Diploma Candidate at the Center for Research and Study of Analytical Psychology according to C.G. Jung and Marie Louise von Franz (Centrum) in Zurich, Switzerland. She is a proud grandmother of 4 and is just as proud that they call her "Grandmere" to honor their French/Acadian heritage.