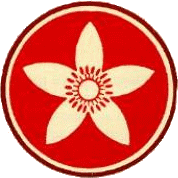 C.G. Jung Club of Orange County
The Alchemy of Sheepherding
Presented by
Holly J. Fincher, PhD

Sunday, 4 PM - 6 PM, December 4th, 2016
​
(this program was not recorded)
Of course sheepherding is not, in itself, alchemical! Rather, it is an exercise of managing and manipulating instincts through an interplay between sheep, dog and handler. In truth, however, any activity one undertakes can be the containing catalyst for a symbolic alchemical process, so long as the right conscious attitude is achieved within the lived experience. In a lighthearted mood, this presentation will explore the basics of sheepherding and share some of the personal experiences the presenter has encountered with her own sheepdog and sheepherding activities. Then, through the reflective lens of this material, we will explore the deep meaning of symbolic alchemy and Jung's theory of individuation as it is revealed to us through careful consideration of the examples at hand. Sorry, no sheep or sheepdogs will be present. Instead, they will guide us through our understanding and time together in spirit!
​
Course objectives:
Understand the history of symbolic alchemy in context with analytical psychology.

Understand the use of alchemical metaphor in clinical practice in relationship to instinct.

Translate metaphor into psychological meaning using the lens of the everyday life example of sheepherding.

Learn the role of instinct in analytical process.
Holly J. Fincher, PhD, is a Jungian analyst and clinical psychologist in private practice. Her life and work are committed to the understanding of C.G. Jung's psychology in context with the reality of the objective psyche, and this approach is reflected in her work as an analyst, teacher and writer. A California native, Holly currently resides near her ancestral roots in rural New Hampshire where, in balance with her ongoing research and practice, a growing flock of sheep and a border collie named Maat keep her grounded and busy with some of life's additional realities.