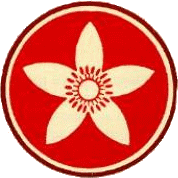 C.G. Jung Club of Orange County
Our Archetypal Nature

Presented by Gary S. Bobroff, M.A.
link to audio file

Sunday, 4 PM - 6 PM, November 6th, 2016
​
Toni Wolff revealed a pair of binary oppositions in the psyche. Archetypal Nature is a modernization of her system for men and women. Each of Wolff's archetypes reveals a path by which we find fulfillment. They are eternal stories of identity, a prism by which we better understanding family and social roles, and, given awareness they can become a portal for generational healing. This presentation will illustrate these archetypes through historic figures, and film and television examples.
​
Course objectives:
Learn to identify archetype in ourselves and others.

Recognize and understand the differences produced by the binary oppositions of archetype.

Gain insight into the unconscious nature of reactions to people of differing archetype; become less charged and more understanding.
Gary S. Bobroff, M.A. is the developer and lead facilitator of Archetypal Nature www.ArchetypalNature.com. As an international speaker, author and workshop leader, he presents in an accessible and engaging visual form. He has an undergraduate degree in Philosophy from the University of British Columbia, Canada and an MA in Psychology from Pacifica Graduate Institute. You can follow his soulful in-depth Jungian writing on modern questions at www.GSBobroff.com.