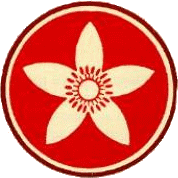 C.G. Jung Club of Orange County
Mary Magdalene
and the Renewal of the God-Image

Presented by
Laurel Howe, MA

Sunday, 3 PM - 6 PM, June 12th, 2016

(this program was not recorded)
​
Mentioned by name twelve times in the New Testament, Mary Magdalene fulfills a critical role in Jesus Christ's life, death, and resurrection. The fact that Mary Magdalene is the first or among the first to see the risen Christ makes her especially alluring to the imaginations of church fathers and clerics, who greatly elaborate her image through the centuries, explaining to each other and their flock why a woman was given such an important role. The way Mary piques the exegetes' imaginations reveals that she carries an important psychic reality for them and for us. Her role in Biblical and Gnostic texts has profound symbolic meaning, not the least of which is the loving, realizing partner to the god-man. Mary helps us see how masculine and feminine realms are both engaged in the mutual process of individuation and the evolution of the god-image.
​
Course objectives:
Describe the psychic role that Mary Magdalene played in the life, death and resurrection of Jesus Christ.

Discuss the symbolic role of Mary Magdalene in the process of individuation and in the evolution of the god-image.
Laurel Howe, MA is a Jungian analyst and sandplay therapist in private practice in Lakewood, Colorado. She earned her analytic diploma at the Centre for Research and Training in Depth Psychology According to C.G. Jung and Marie-Louise von Franz, in Zürich. She is a teaching member of the International Society of Sandplay Therapy and Sandplay Therapists of America. Her book, War of the Ancient Dragon: Transformation of Violence in Sandplay, is forthcoming early 2016 from Fisher King Press.