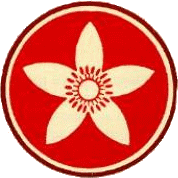 C.G. Jung Club of Orange County
Jung and the Art of Aging

Part Two: A Jungian Approach to Aging

Presented by
Lionel Corbett, MD

Sunday, 3 PM - 6 PM, March 20th, 2016
​
​
This presentation will review some aspects of successful aging and personality development in later life, and discuss some ways of maximizing one's potential at that time. Psychological and spiritual growth and creativity are independent of age and often continue until very old age, and it's a mistake to think of aging as a period of relentless decline. One can grow into old age and not simply sink into it. Jungian psychology can make an important contribution to understanding the importance of this time of life for both the individual and society.
Some of the developmental and spiritual tasks of later life are depicted in folklore and fairy tales, so this discussion will include a range of stories from around the world that illustrate these possibilities.
​
Course objectives:
Compare the view of old age as one of positive growth with the view of old age as a period of decline.

Identify and analyze examples from folklore/fairy tales that refer to the spiritual tasks of later life.
Dr. Lionel Corbett trained in medicine and psychiatry in England and as a Jungian Analyst at the C.G. Jung Institute of Chicago. His primary interests are the religious function of the psyche, especially the way in which personal religious experience is relevant to individual psychology; the development of psychotherapy as a spiritual practice; and the interface of Jungian psychology and contemporary psychoanalytic thought. Dr. Corbett is a professor of depth psychology at Pacifica Graduate Institute, in Santa Barbara, California. He is the author of numerous professional papers and four books: Psyche and the Sacred; The Religious Function of the Psyche; The Sacred Cauldron: Psychotherapy as a Spiritual Practice; and most recently The Soul in Anguish: Psychotherapeutic Approaches to Suffering. He is the co-editor of: Psyche's Stories; Jung and Aging; Depth Psychology, Meditations in the Field; and Psychology at the Threshold.