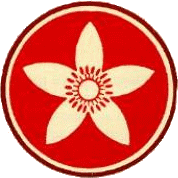 C.G. Jung Club of Orange County
Jung and the Art of Aging

Part One: Two Views of Aging

Presented by
Gilda Frantz, MA

Sunday, 4 PM - 6 PM, March 6th, 2016
​
(this program was not recorded)
​
No matter how hard we try we cannot avoid getting older. There is a negative connotation to the words "growing older" so that they have come to mean we're getting OLD. Well, I must admit that we do grow old, if we have good genes and good health. Aging can be a journey and a kind of adventure. We have to learn what to take to this new territory, this new country in which we've arrived. My talk focuses upon not only what to take but more to the point, what not to take with you to this new territory.
While aging can be an adventure, if we become ill on this journey it becomes a confrontation with the reality of death. Both views are important toward the development of individuation.
​
Course objectives:
Identify at least two items that one should take on the journey of aging and two one should not. Explain why/why not.

Describe how both health and illness can contribute positively toward individuation
Gilda Frantz, MA is a graduate of the C.G.Jung Institute in Los Angeles and has been in practice for over 40 years. She is former President of the Institute and is Founding Editor and Co-Editor in Chief of the journal Psychological Perspectives. She is the author of Sea Glass: A Jungian Analyst's Exploration of Suffering and Individuation. She has a small practice in Santa Monica and enjoys an introvert's reflective life with her dog Spike. She is a mother and grandmother and is very proud of her family.