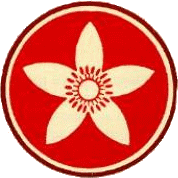 C.G. Jung Club of Orange County
Shiva: Paradox and Yoga of Wholeness

Presented by
Mala Setty, MA

Sunday, 4 PM - 6 PM, December 6th, 2015
​
(this program was not recorded)
​
In Hindu mythology Shiva encompasses a unique paradox of many dualities. His iconography and mythology reveal his inherent multivalency. In his image as the ash-covered, self-absorbed yogi, Shiva is the epitome of asceticism. As the bejeweled, beloved consort of Parvati, the Goddess of the Mountains, he is the ultimate lover and father. He is both introverted aloneness and extraverted relationship. Shiva engenders structure and also dismantles it. He transforms and recreates, yet is motionless. He is both manifold creation and formless spirit-consciousness. His form as Nataraja, the dancer encircled by an aura of flames, says it all.
Shiva is a highly differentiated image of Self or imago-dei. The Self is the archetype that contains, centers, balances and synthesizes. The more the Self-archetype is differentiated, the greater its capacity to assimilate life's many paradoxes. When the Self can hold a paradox, the ego is more able to retain wholeness.
The lecture will include images, mythic stories and citations from Jungian scholarship.
Mala Setty, MA, grew up in southern India, deep in the Hindu tradition. Her insights into Hindu myths are informed by the Vedanta and Yoga traditions of India. She is a student of mythology at Pacifica Graduate Institute. She has an MA in Mythology from Pacifica, along with a BS and MS in Computer Science from California State University, Fullerton. Her passion lies in connecting the dots between Hindu mythology and Depth Psychology.