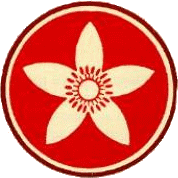 C.G. Jung Club of Orange County
The Gospel of Thomas and the Psychology of C.G. Jung
Presented by Holly Fincher, PhD
audio file available to Club members upon email request

Sunday, 4 PM - 6 PM, June 2nd, 2013

Thought by scholars to be one of the earliest collections of sayings attributed to Jesus, The Gospel of Thomas was excluded from the canonical gospels and subsequently lost for nearly two thousand years before its re-discovery as a complete text within the Nag Hammadi Library in 1945. When contemplated by individuals and when considered in context with C.G. Jung's psychology, The Gospel of Thomas is an ancient text rich with meaning for many readers today.

In addition to offering a depth psychological commentary on a selection of sayings, this presentation will consider how this gospel resides within the history of religious ideas, and contemplate its possible relationship to alchemy, a story that leads us ultimately to the psychology of C.G. Jung. In doing so, we can hope to put an old psychological wine into a new bottle, as C.G. Jung himself proposes.

​

Holly Fincher, PhD, is a Jungian analyst and clinical psychologist whose work is focused on the study of C.G. Jung's psychology and the reality of the psyche. She completed her analytic training at the C.G. Jung Study Center of Southern California where she is an analyst member, and the Center for Research and Training in Depth Psychology According to C.G. Jung and Marie-Louise von Franz in Switzerland, where she continues her research focus. A long-time member of the C.G. Jung Club of Orange County, Holly currently lives in rural New Hampshire.