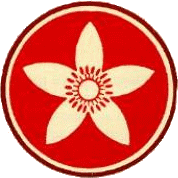 C.G. Jung Club of Orange County
James Hillman and Archetypal Psychology
Presented by
Bradley A. TePaske, Ph.D.

Sunday, 3 PM - 6 PM, March 17th, 2013
(this program was not recorded)

NOTE: Begins one hour EARLIER than our usual events. This is a 3 hour program.
​
Arguably the most creative contributor to Depth Psychology since C.G. Jung, James Hillman has now left us to ponder his rich legacy as analyst, writer and master teacher. This seminar will accordingly explore major themes in Hillman's work, including root metaphor, psyche as image, monotheism vs. polytheism, the poetic basis of mind, senex and puer, anima and soul, myths of analysis, the necessity of the aesthetic in psychology, the hero, the underworld, the cramps of personalism and clinicalism, and the origin and antecedents of Archetypal Psychology.
Bradley A. TePaske, PhD,

is a Jungian analyst and clinical psychologist in private practice in Los Angeles and Pacific Palisades. Trained at the C.G. Jung Institute in Zurich and deeply influenced by Hillman's Archetypal Psychology, he is the author of Sexuality and the Religious Imagination (2008) and published papers on Mary Magdalen, Gnosticism, Shamanism, and environmental themes.
​