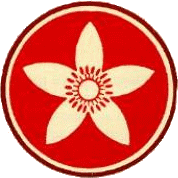 C.G. Jung Club of Orange County
Behold the Lotus: Seeing into the Sacred Feminine

Presented by Mala Setty, MA
link to audio file

Sunday, 3 PM - 5 PM, January 20th, 2013
This event is replacing the one originally planned with Rosalind Wholden. Rosalind had to cancel and Mala has graciously agreed to fill in.
The lotus is the preeminent flower of the East. In the Hindu-Buddhist context, the lotus is a multivalent metaphor symbolizing divinity, purity, triumph, fullness. The flower which grows of muddy waters to bloom in beauty, yields new meanings when viewed via the depth psychological lens. It has much to tell us about the nature of the individuating Ego, the Self-centered Unconscious and Ego-Self dialectic.
Carl Jung's seminal work, The Red Book, has an illustration of the emerging imago-dei as a Goddess shrouded in white and surrounded by throngs. The lotus is also the preeminent symbol for the Feminine. Known as "padma" in Sanskrit, in the East both goddesses and women are identified with the lotus.
Mala Setty will illustrate the psycho-spiritual facets of the lotus with female-centered stories and traditions from India. She will make occasional connections to Egyptian and Western traditions as well.
Mala Setty, MA, grew up southern India, deep in the Hindu tradition. Her insights into Hindu myths are informed by the Vedanta tradition. She earned an MA in Mythology from Pacifica Graduate Institute along with a BS and MS in Computer Science from California State University, Fullerton. Her passion lies in connecting the dots between Hindu mythology and Depth Psychology. She has presented previously at the C.G.Jung Club of Orange County. She is working on her upcoming website, www.deeperdesi.org. Mala can be reached at deeperdesi@gmail.com.