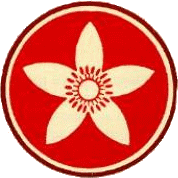 C.G. Jung Club of Orange County
Like Water for Chocolate: An Alchemical View

Presented by
Charlene Henry, LCSW
link to audio file

Sunday, 4 PM - 6 PM, December 2nd, 2012
Like Water for Chocolate, the Mexican novel and movie of the 1990's, stirred the imaginations of millions of people. Using food and cooking as an on-going theme, it is filled with sensual imagery, fiery interactions, and magical events. It tells the story of a young woman named Tita De la Garza and the transformation that takes place in her from the time of her birth until her death.
Alchemy, as Carl Jung describes it, is also a study of transformation—the transformation that takes place in the psyche through the process of individuation. Alchemy, too, is filled with rich images and mysterious descriptions of these processes that occur.
Viewed through the eyes of alchemy, Like Water for Chocolate depicts the various stages in the alchemical process of transformation that takes place in Tita, in her cooking, and in the culture in which she lives.
Charlene Henry, LCSW, has been a Jungian-oriented therapist for the past 42 years. She lives in Lafayette, Louisiana where she has a private practice. At present she is a diploma candidate through the Centre for Research and Study in Depth Psychology according to Carl Jung and Marie Louise von Franz in Zurich.