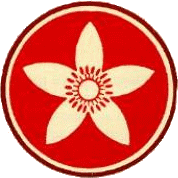 C.G. Jung Club of Orange County
Into The Dark Woods:
Jung's Path of Individuation

Presented by
John Porterfield, MFT
link to audio file

Sunday, 4 PM - 6 PM, November 11th, 2012
Individuation is the possibility by which the individual can attain the full development and completion of his incomparable uniqueness. Our society devotes much preparation of its youth for the first half of life. The clear expectations are to create deep roots in career and in relationships. This has allowed our world to develop great civilizations, and to coexist in some form of order that works for the benefit of the tribe, the group, the nation. However, our society seems rather clueless regarding the second half of life.

As Jung has said:
"What youth found and must find outside, the man of life's afternoon must find within himself."
By deepening our connection to the unconscious we will find that we have a great inner friend who is there to guide us through every step of the unknown journey. The answers we seek are all within us, there to lead us on our path of individuation into the deepest recesses of ourselves and the wholeness of life.
John Porterfield, MFT, is a Jungian Analyst who specializes in helping individuals and couples develop effective solutions for lingering problems and improve their relationships through psychoanalytic psychotherapy. He is a Training Analyst and past President of the C.G. Jung Study Center of Southern California. He maintains a private practice in Sherman Oaks. For further information, please visit: