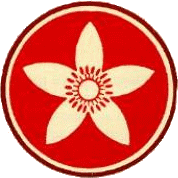 C.G. Jung Club of Orange County
Divination

Presented by
Robin Robertson, PhD
link to audio file

Sunday, 4 PM - 6 PM, October 14th, 2012
Divination is a way of accessing information without restriction to time or place, usually through the use of symbols. All divination seems to depend on four conclusions about reality:
​
1) There is a better way of gaining information than through the senses
2) There is a fundamental unity to all reality
3) Time is an illusion
4) Evil is mere appearance
​
This presentation will look at a variety of divinatory methods, and briefly discuss not only how, but possibly why, they work. Attendees will have a chance to personally experiment with several different divinatory tools.
Robin Robertson, PhD, is a Jungian-oriented clinical psychologist, with roots in psychology, science, business, and the arts. Author of eight books in psychology, including At the End of Time: Prophecy and The Shadow's Gift: Find Out Who You Really Are. He serves as a writer and General Editor for Psychological Perspectives, as well as a Consulting Editor and contributor for the journal Cybernetics & Human Knowing.